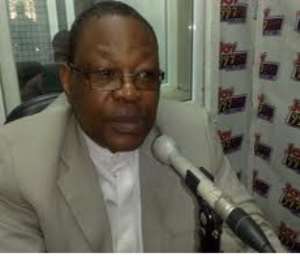 A Security analyst has condemned the content of a secretly recorded tape in which National Organiser Yaw Boateng Gyan is heard organizing a group of NDC loyalists who will be drafted into the Special Forces of the Ghana Armed Forces and be given National Security Identity Cards during elections.
Emmanuel Bombande said the content of the tape recorded on July 6 is "bad, wrong" and unacceptable".
Boateng Gyan in the controversial tape laid out an elaborate plan in which the loyalists will be deployed during the elections as National Security personnel.
He also gave details about how the Finance Ministry is ready to finance the activities of the Special Forces who will be given soft loans.
The loyalists were among other things tasked to gather information on the National Democratic Party, the new political party which has been given a provisional license to operate by the Electoral Commission.
The NDC National Organiser has conceded the voice on the tape is his but was quick to add there was no malice intended.
He said the loyalists were only expected to gather information for the party and not to foment any trouble during the elections.
But Speaking to Joy News the security analyst with the West Africa Network for Peace building Emmanuel Bombande said the comments in the tape are unacceptable.
He said Yaw Boateng Gyan must show "remorse" for the comments and proceed to assure Ghanaians that he stands for peace.
Bombande said at this crucial moment in our preparation for election 2012, "anything to suggest that we can use thugs to disrupt the election" should not be countenanced at all.
He said political leaders must be seen to be working to ensure peace and not to foment trouble.