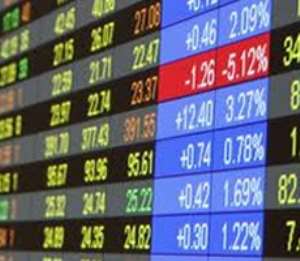 Agricultural Development Bank (ADB) is awaiting government approval to kickstart the process to list on the Ghana Stock Exchange.
The Bank has already secured approval from Bank of Ghana, the second shareholder in the bank to list.
Managing Director, Steve Kpodzi told JOYBUSINESS the move has become necessary because they need do raise capital to fund an expansion of the bank.
Mr. Kpodzi was speaking to JOYBUSINESS after a sod cutting ceremony for the construction of a $56 million office complex Accra Financial Center.
The office will house ADB's new Headquarters. If the listing materializes the bank could join the likes of GCB, Cocoa Processing Company and Ghana Oil -three former state-owned entities that have listed on the local bourse.
State power generator, VRA is also working on a similar move.Set up in 1965 by Act 286, ADB is wholly publicly-owned.
The Government owns 52 percent of the shareholding, with the remaining 48 percent held by the Financial Investment Trust on behalf of the Bank of Ghana.
In 2004, ADB gained a Universal banking licence under Banking Act 2004 (Act 673) which removed restrictions on banking activity.