Samsung widens China factory working conditions checks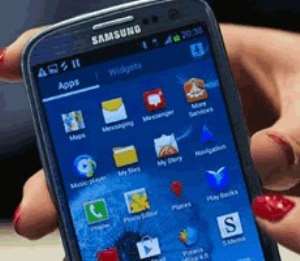 Samsung has said an audit of a factory belonging to one of its Chinese suppliers found problems, but no evidence of under-age workers.
The news follows a report by a New York-based campaign group that had alleged its investigators had seen several under-16s working at the plant.
The South Korean firm said it had ordered HEG to address "potentially unsafe practices" and other issues.
It added it would also carry out checks of 249 other suppliers.
"We have a zero-tolerance policy on child-labour violations and are therefore conducting field audits to ensure all our facilities in China, whether supplied facilities or fully owned facilities, are compliant with applicable labour laws," the firm said in a statement.
Face-to-face checks
China Labor Watch published its report last month saying several of its members had worked undercover for two months at HEG's plant, used to make Samsung-branded mobile phones, stereo equipment and MP3 players.
It alleged that during school holidays, students under the age of 18 and being paid 30% less than adults doing the same jobs accounted for up to 80% of the factory's workforce. Its researchers had spotted seven children under the age of 16 working in one HEG department, it added.
Samsung then responded saying it would send inspectors to the plant later that week.
It said its team had subsequently carried out face-to-face ID checks, reviewed the company's employment records and interviewed some of HEG's workers.
While it acknowledged some of the workers were students and interns, it said their presence was legal since all were over the age of 16.
However, it said it was concerned workers did not have access to a medical clinic, some employees were doing more than nine hours overtime a week - in breach of local regulations, and staff were being fined if they arrived late for work.
New guidelines
Samsung said it had demanded HEG improved its working conditions.
The firm added it would complete on-site inspections at 105 Chinese suppliers who exclusively served it, by September. In addition it pledged to check through the paperwork of a further 144 suppliers in the country who made goods for both Samsung and others to see if additional on-site inspections were required.
Samsung also said it would issue new guidelines including codes of conduct and suggested management training for its suppliers.
Human rights organisations have complained about several Chinese suppliers used by tech companies, but until now much of the criticism had focused on Apple.
The US firm started publishing the details of its own checks in 2007.
However, after reports of suicides, unpaid overtime and other ongoing issues, Apple announced in February that the Fair Labor Association - a group that monitors workers' rights - would also be allowed to carry out its own "unrestricted" audits of its suppliers' facilities.