C/R Districts to be hooked onto internet.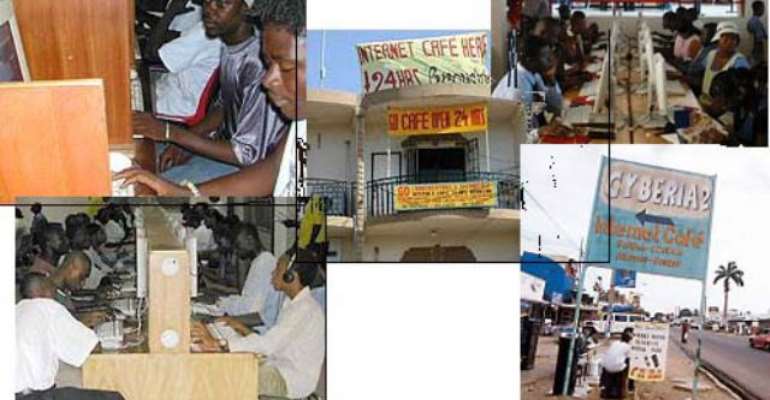 Apam (C/R), Sept. 25, GNA - Eleven districts in the Central Region are to be hooked on to the Internet facility enjoyed by the Twifu-Heman-Lower Denkyira District.
At least five of the eleven would be connected by the end of 2003, Mr E. K. Dufu, Co-ordinator of Central Regional Network, has announced. Speaking at a workshop on Internet connectivity for stakeholders from the Gomoa District at Apam, he said the five districts are Upper Denkyira, Gomoa, Ajumako-Enyan-Essiam, Asikuma-Odoben-Brakwa and Agona. He said the decision to connect the districts to the information super highway was in the furtherance of the President's Special Initiative to improve Information Communication Technology (ICT) in the country.
Mr Francis Kojo Achemdey, Chief Executive Officer of Net Plux ICT Consultancy and internet service provider, advised the districts not to think about the cost involved since the service would open them up to the outside world.
"Advertisements on investment potentials in the districts can attract a lot of investment," he said.
Mr Yaw Adu Asamoah, District Co-ordinating Director, said the Assembly had made 180 million cedis part payment to the service provider.
He said the facility would be put at the disposal of the communities, schools, departments and businesses in the district and appealed to the people to take advantage to communicate with the outside world.