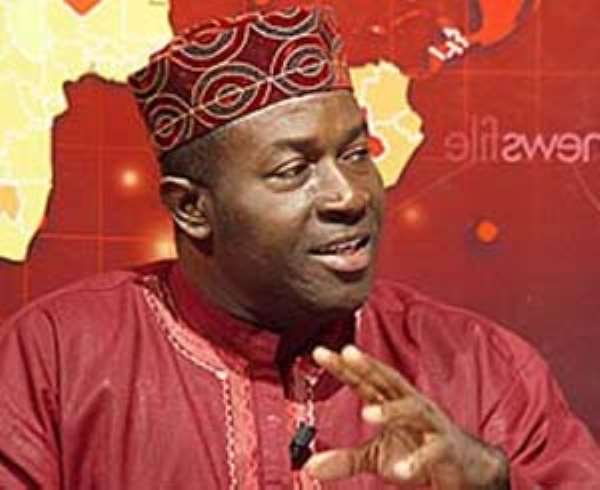 Nana Akomea
Communications Director of the opposition New Patriotic Party (NPP), Nana Akomea says the ruling National Democratic Congress' supposed unprecedented achievements alone cannot win them the December 7 polls.
He stated that the NDC's continuous praise singing of its Better Ghana Agenda 'success' in just three and half years has been exposed by what he described as unbearable hardships in the country.
Nana Akomea made these remarks on Asempa FM's  Ekosii Sen  Monday
in response to government's reaction to the NPP's Election 2012 manifesto.
A statement, signed by deputy Information Minister, Samuel Okudzeto Ablakwa condemned what he described as 'litany of dubious claims and false accusations" in the NPP 2012 Election manifesto.
The deputy Information Minister described the NPP's flagship free Senior High School (SHS) policy as a "scam" and a ploy to deceive people into voting for the NPP in the December 7 polls.
Okudzeto Ablakwa, however,listed among others the implementation of the Single Spine Pay Policy,a sustained single digit inflation of more than two years, the expansion of electricity to 1,700 rural communities, increase in cocoa production, establishment of two new public universities in Volta and Brong Ahafo regions as the NDC's achievements in its first term and promised more development under the Better Ghana if retained in power.
But Nana Akomea in a sharp rebuttal said the ruling party has been caught in its own web of propaganda.
He noted that even though government communicators continuously 'drum' the unprecedented economic achievements of the NDC, the fact remains that Ghanaians are poorer now than they were in 2008.
Citing the  Afrobarometer  survey conducted from May to June this year to corroborate his claim, Nana Akomea said government can engage in its vile propaganda but the facts on the ground will continue to prove otherwise.
He added that Ghanaians most feel insulted and cheated anytime members of the ruling party trumpet their 'failed' Better Ghana Agenda in the face of the unbearable hardships.
According to the NPP Director of Communications, a vote for his party and flag-bearer, Nana Akufo-Addo will see an end to the economic hardships in the country.
Nana Akomea reiterated the NPP's commitment to implement its free SHS policy if voted to power to secure a better future for the Ghanaian youths.
Source: Myjoyonline