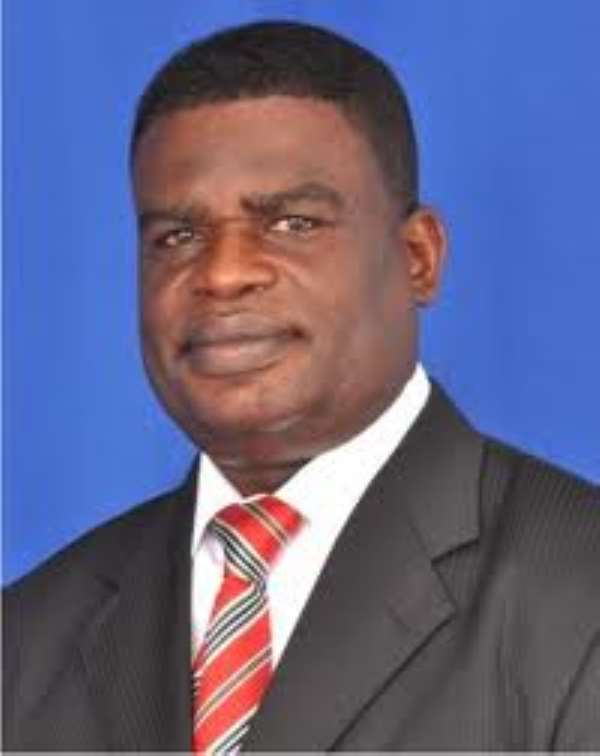 Dr.Kofi Mbiah,CEO,Ghana Shippers' Authority
The Chief Executive Officer (C.E.O) of the Ghana Shippers' Authority, D. Kofi Mbiah has stated that Ghana's ports are getting increasingly choked due to the rising volumes of cargoes that they receive and the failure of importers to clear their goods on time.
Dr.Mbiah said this when he was delivering his welcome address yesterday at the 6th National Shippers' Day held at the La Palm Royal Beach Hotel, Accra. He however recommended the involvement of the private sector under a public-private partnership arrangement in addressing the problem by putting the necessary measures in place for the efficient "auctioning of uncleared cargo including vehicles from the port".
The CEO also called on government as part of its long term plans to reduce the over reliance on the payment of import duties at the ports as its main revenue generation platform by concentrating on the application of duties as tariff barriers and also ensure that other tax mobilization avenues are vigorously strengthened internally.
This he said would trigger the efficient facilitation of trade at the ports because the existing regime of rigid clearance procedures put in place in the quest of Government to harnessing custom revenues for national development would be minimized.
Dr.Mbiah stated amongst other laudable interventions put in place by the Ghana Shippers' Authority as part of its core mandate in the provision of shipping solutions , that it has continued to give education to shippers across the ten regions in the country through its Shipper Committees and also increased access to its Shipper Complaints and Support Units in Aflao, Elubo, Takoradi, Kotoka International Airport and very soon at Paga in the Upper East Region.
The Minister of Transport who was represented by his deputy, Mrs. Dzifa Ativor, stated that Government will continue to work hand in hand with relevant agencies especially those in the maritime sector in addressing the myriad of challenges affecting the efficient conduct of businesses at the ports with the view of revitalizing the "growth of the industry."
The Minister also called on both importers and exporters and all those who transact businesses at the ports to employ transparent and laid down procedures at all material times to promote a healthy cooperation between them and Customs officials and other security operatives within the port community.
The 6th National Shippers' Day which is celebrated on the theme "Enhancing Shipping Competitiveness: removing the Bottlenecks" saw in attendance many distinguished individuals who contributed tremendously to the growths made in the maritime industry in the world especially in the West African sub-region.
Plaques and certificates were awarded to Cpt. Aaron Obeng Turkson and Magnus Tei-Adico, former Rector of the Regional Maritime University and General Secretary of Maritime Organization of West and Central Africa (MOWCA) respectively. Other award winners included Mr. Michael Ampomah, Alhaji Asumah Banda, Mr. Nestor Galley,William Ansa-Otu and Ben Owusu Mensah for their outstanding contributions to the maritime industry.