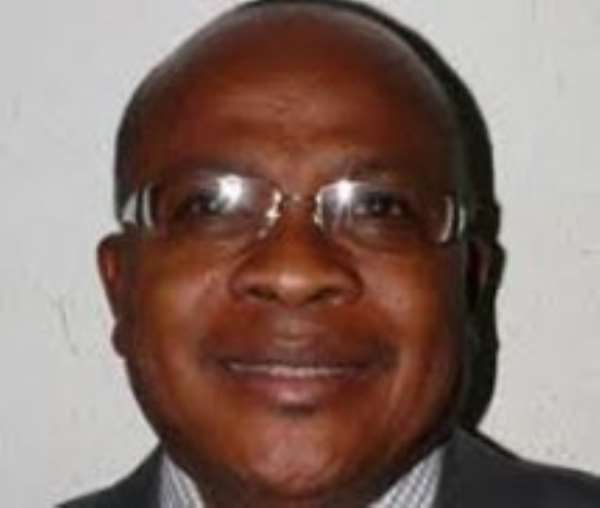 Chief Executive Officer of the PPA, Mr Samuel Sallas-Mensah
The Public Procurement Authority (PPA) has rigorously commenced processes to implement a pilot e-procurement system by the end of the year.
The system is expected to help reduce corruption (by increasing transparency of tendering processes), improve coordination between government ministries and agencies to develop uniform standards, and increase competition between private sector firms for public sector contracts.
The Chief Executive Officer of the PPA, Mr Samuel Sallas-Mensah, announced this at the 5th PPA Public forum in the Ashanti Region on the theme "Consolidating the gains of Ghana's Public Procurement reforms through innovative approaches".
Presently, there are indications that there is massive corruption in public procurement, a situation which makes only a few public servants rich at the expense of the society.
"Since the global trends seem to be gravitating towards the use of ICT and electronic processes, the Public Procurement Authority (PPA) has no intent of being left behind", he said.
He noted, however that, currently e-procurement was being applied in a limited way through the announcement of procurement opportunities on the PPA's web-site with invitations for tenders for goods, works and services, as well as publishing of contract awards.
Mr Sallas-Mensah said "The system, which is currently being designed by consultants from PriceWaterHouseCoopers, will be on pilot basis for three years and is being financed by the World Bank".
He said once in place, the system would initially be used by "some high spend entities – the Volta River Authority, Ghana Grid Company Limited, Ghana Cocoa Board, the Ministry of Finance and Economic Planning, Ghana Health Service, and the Department of Feeder Roads".
Subsequently, Mr Sallas-Mensah said the system would be rolled out nationally once there was adequate supporting infrastructure in all government ministries and agencies "and once suppliers have been well educated about it".
Mr Sallas-Mensah said in order to ensure that efficiency was brought into the procurement processes for what he referred to as the 'Common-Use-items', the PPA was introducing the use of Framework Agreements into the procurement system.
"This involves the aggregation of items common to entities and establishing framework agreements out of which contracts will be formed through "Call-offs", he said.
Mr Sallas-Mensah said"It is aimed at reaping the benefits of economies of scale; It is our fervent hope that the government will obtain value for money through the application of this procedure".
He gave the assurance that the authority would focuse on its mandate of ensuring that "Public Procurement in Ghana is carried out in an effective manner to achieve value for money for every Ghana Pesewa spent".