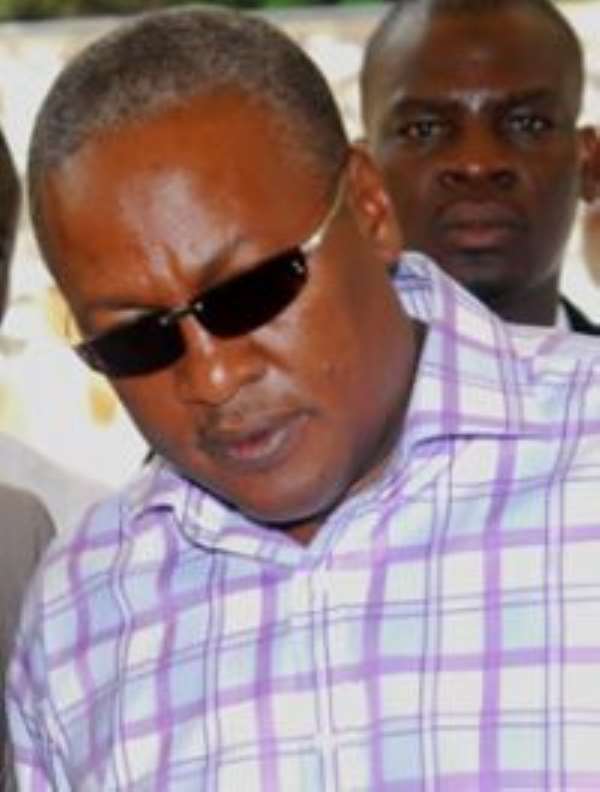 In a bid to make up for the lost ground and time on the New Patriotic Party's presidential candidate, Nana Akufo-Addo, President John Dramani Mahama on his "Thank you campaign tour", has made huge promises in a last-minute bid to sway the Ghanaian voter, for a renewal of the NDC's mandate at the December 7 polls.
 
President Mahama and his administration remain unperturbed by the litany of unfulfilled and broken promises and in a period spanning less than one week have made several "gargantuan" promises.  
 
As exposed by the New Statesman prior to the passing of the former President, the NDC administration had decided that one way to win the 2012 general election was by making more promises with the hope that Ghanaians would forget their litany of broken promises since 2009.
 
Staying true to this plan, President Mahama, Saturday, promised the people of Brong Ahafo Region that government would soon begin the construction of various roads and other developmental projects in the region.
 
He said: "There are also some new projects we will be initiating. I can see the Queen mother of Ofuman seated here and I know her people are saying, no roads, no votes. Let me just say that the roads in Ofuman is dear to me personally. We promised in 2008 that your roads will be constructed and with me here are the Roads and Finance Ministers and I can assure you that before you vote come December, the construction of your roads would have begun."
 
President Mahama has also promised the construction of the Cape Coast Stadium, the Kotokuraba Market, both of which were broken and unfulfilled "Action Year" promises, and the construction of the Suhum-Nsawam road.
 
In May this year, President John Mahama, then as Vice President, promised the people of the Northern Region that government, through a $174 million loan, was going to build/upgrade the Tamale Airport into an International Airport. Three months down the line, the New Statesman is reliably informed that no work has commenced on the upgrading of the airport
 
Not surprisingly, on the May 28, 2012, another promise was made by the Deputy Minister of Works and Housing, Hannah Bissiw, who promised the construction of 12,000 housing units for teachers and health workers.  
    
The Deputy Minister, who was speaking at the opening of a two-day seminar for Service Estate Managers Association of Ghana in Accra, added that cabinet had given its approval for the construction of the houses.
 
However, information available to the New Statesman indicates that cabinet had not given, and still has not given, any approval for such a project to commence.
 
Housing experts contacted by the New Statesman have described the so-called 12,000-unit housing project as "an empty promise" and a ruse by the NDC government to woo teachers and health workers into voting for the party.