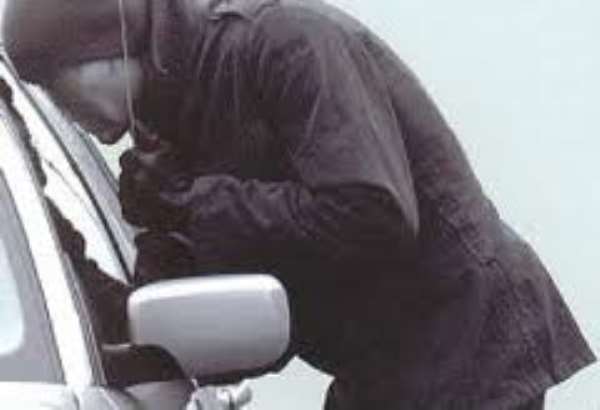 Aflao, Aug. 28, GNA – Hope Kpodo, a 40 year old unemployed from Aflao, who in an attempt to speed off with vehicle he stole got involved in an accident and he is currently in a coma at the Kete Government hospital.
Kpodo who is alleged to have stolen a Hyundai minivan had been handcuffed and under 24 hours Police guard at the hospital.
A Police source in Aflao told the Ghana News Agency that the van with registration number GS 4486 – 10 was loaded with imported goods, mainly ladies footwear bound for Accra..
The source said at about 0200 hours on Saturday, Richard Kluga the driver, drove the van to a spot at Second Low Cost, a suburb of Aflao and left the ignition on as he escorted one of the owners of the consignment of the goods to her house.
He said from nowhere, Kpodo entered the bus and drove off but the driver who was then returning with the trader chased him and with the help of some motorbike (Okada) operators.
The source said Kpodo took a by-pass away from the Aflao-Accra highway onto the Denu-Keta road, at top speed and ran into a pothole at Agavedzi and lost control of the bus resulting in the vehicle somersaulting.
The source said Kpodo, who was critically injured was rushed to the hospital by his pursuers.
Mr. Emmanuel Odonkor, Aflao district Police Commander confirmed the incident.
A source at the hospital hinted that Kpodo was responding to treatment.
GNA