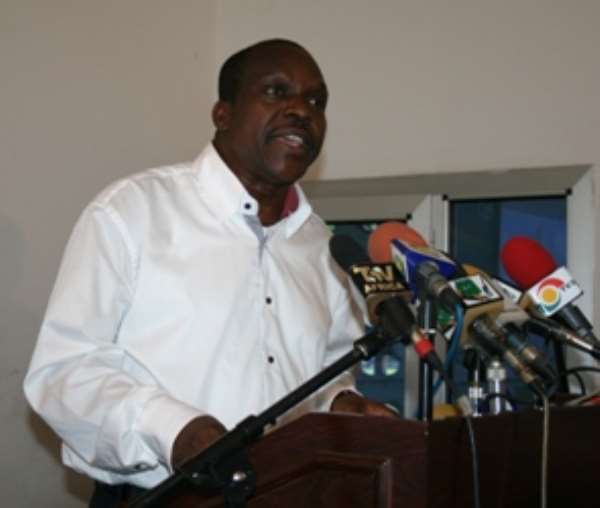 Wa, Aug. 28, GNA – The Ministry of Health will soon supply medical equipment worth 276 million dollrs to health facilities throughout the country in addition to emergency ambulances worth 15.8 million dollars.
Mr. Alban Bagbin, the Minister of Health, who was speaking to health personnel at the Wa Government Hospital on Monday, said 161 of the ambulances that had already arrived in the country would be distributed this year while another 200 would be distributed next year.
He said the effort to adequately resource all health facilities in the country formed part of measures being put in place by the government to meet the Millennium Development Goals (MDGs) on health by 2015.
Mr. Bagbin appealed to all health facilities to put in place emergency response services teams to put the facilities to effective use.
He said the Ministry's priority areas include expansion of health facilities especially CHPS Compounds with support from JICA, localization of most medical treatments, keeping the cost of health care down to the minimum and preventive medicine as well as promotion of healthier lifestyles.
He said in doing all these, the Ministry was faced with challenges such as high disease burden especially the increasing trend of non-communicable diseases, poor nutrition status and inadequate number of critical staff.
Other challenges include poor security, office and residential accommodation, lecture halls for students, water and electricity especially in the CHPS compounds.
Mr. Bagbin said the government would do everything it could to ensure improved working conditions for health workers but would demand high productivity in return.
"Every second in the health sector matters", he said.
He called for self-discipline among health workers to help the Ministry achieve its vision of keeping a healthy population for national development.
GNA