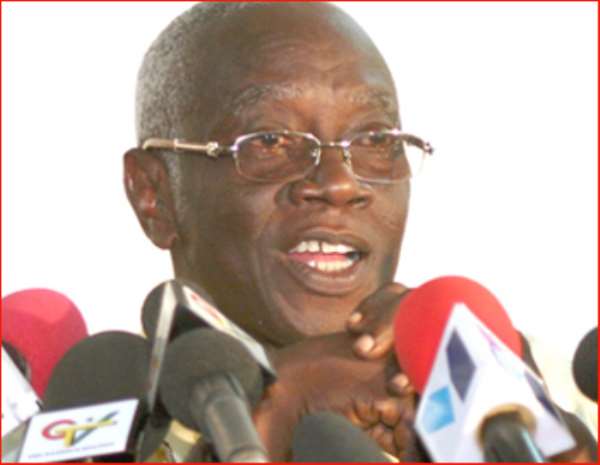 Dr Afari Gyan-EC Boss
The Electoral Commission (EC) says it will go ahead with the creation of the 45 new constituencies, in spite of the opposition by a section of the people. 
"The EC is fully prepared, and will go ahead to conduct elections in the 45 newly created constituencies in the country," Christian Owusu Parry, the Commission's acting Head of Public Affairs, told the Times in Accra Monday. 
He said EC does not envisage any challenge in conducting the elections, and added that there should be no cause for agitations among the electorate. 
Mr Parry said the existing polling stations now within the new constituencies, would be used for the elections. 
A section of Ghanaians, especially supporters of the New Patriotic Party (NPP), including former President John Agyekum Kufuor, have protested against the creation of the constituencies this year. 
While some argue that it is not feasible to create constituencies with three months to a major election, ex-President Kufuor described the intended action as "unwise". 
But the ruling NDC, which seems to be in favour of the creation of the new constituencies has been holding primaries in the yet to be created constituencies to select its parliamentary candidates. 
Defending the action, Mr Parry said only a few returning officers would be employed to assist the electoral officers to conduct the elections, stressing, "we don't have problems with personnel and logistics". 
Mr Parry said, "The EC was fulfilling a constitutional requirement which mandates it to create new constituencies within a year, after the publication of new census figures." 
He pointed out that this year's election, therefore, has no bearing on the creation of the new constituencies.
Source: The Ghanaian Times