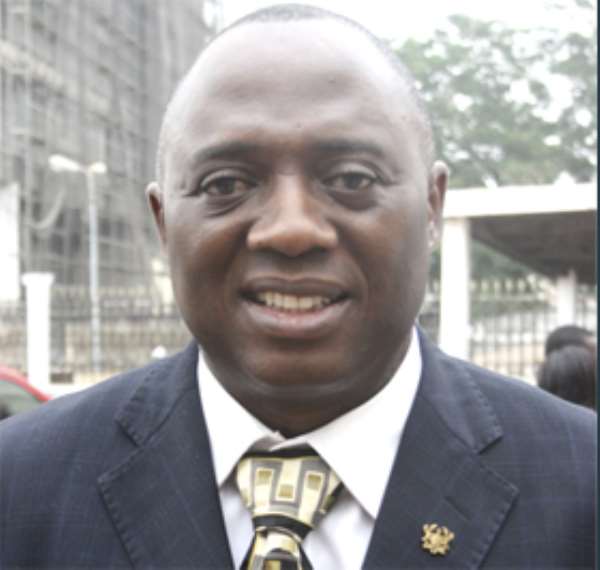 Bawku (UE), Aug. 27, GNA - The Young Elephants, a wing of the New Patriotic Party (NPP) in the Bawku Central Constituency has stated that the trial and the incarceration of Mr Adamu Dramani, former Member of Parliament (MP) for the Bawku Central was politically motivated.
At a Press Conference held in Bawku on Sunday, the President of the Young Elephants, Mr Mboda Osman, stressed that the group was not happy about the High Court ruling that Mr Adamu Dramani was not a Ghanaian but a Burkinabe and that they would do everything possible to seek redress at the Appeal Court.
"In our opinion, the decision was against the weight of evidence and full of inconsistencies as brilliantly articulated by the lead Counsel, Mr Yoni Kulendi on other platforms".
According to the Young Elephants, Mr Adamu Dramani was born to the late George Alhassan Dramani and Madam Azumah Dramani in Bawku and had his elementary education at Bawku, Bolgatanga and Tamale.
"His great grandfather was the 9th Bawku Naba, Naa Zangbeogo Mamboda, who reigned between 1909 and 1918.
His grave can be found at the entrance of Adamu's family house."
The Young Elephants alleged that the former MP's trial and incarceration was masterminded by the National Democratic Congress Parliamentary Candidate, Mr Mahama Ayariga who had the intention of annexing the Bawku Central Parliamentary seat.
"The entire constituency is solidly behind Hon Adamu and shall go an extra mile to secure his freedom, for we are sure of his innocence and trust that the three wise men will do justice to the case".
Meanwhile, in an interview with Mr Ayariga, he debunked the allegation and said the law enforcement agencies conducted their investigations and found the MP culpable. He said he sympathized with the Young Elephants and the NPP in general but that there was nothing he could do.
GNA