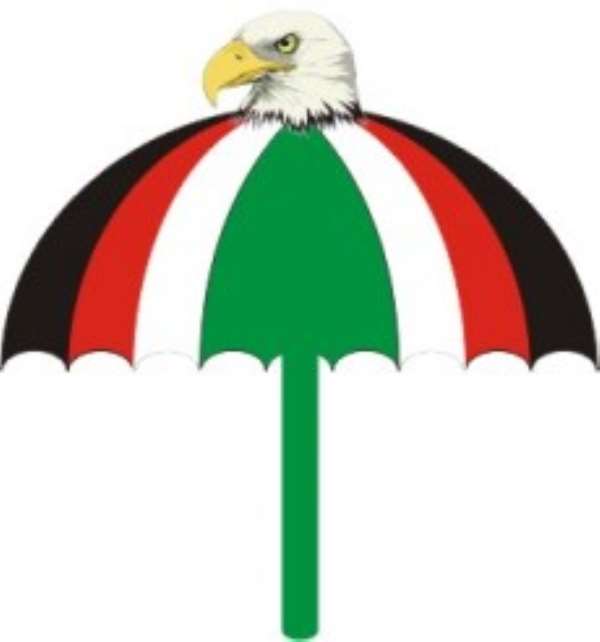 Works going on at the Baba Yara stadium, venue of the NDC congress
PEOPLE INCLUDING NDC delegates drawn from all parts of the country that will throng the Baba Yara Stadium in Kumasi on Thursday for the party's national delegates' congress will be subjected to a thorough screening at the gates before getting access to the venue of the big event.
Attendants of the important party event would have to pass through two gates, one of which has a screening post being operated by National Security operatives to detect if someone has an offensive weapon in his possession.
The security measure, Francis Dodovi told DAILY GUIDE during the paper's visit to the Baba Yara Stadium on Sunday afternoon, was to ensure that the programme was incident-free.
Dodovi, who is a member of the communication and publicity committee of the NDC national delegates' conference 2012, said the congress, where President Mahama was expected to be endorsed via popular acclamation of the NDC delegates, would not be opened to the general public.
He said categories of people including the media, delegates and observers who would all be given special accreditation cards would get access to the venue, alongside other key selected personalities like members of the diplomatic corps.
Dodovi explained that the programme would be in two folds, the first being the endorsement of President Mahama as NDC presidential candidate at the Baba Yara Stadium in the morning, which would not be opened to the general public.
From the stadium, he said, the NDC would organize a mammoth rally at the Jubilee Park in the afternoon to kick-start its campaign for the December elections.
When DAILY GUIDE visited the Baba Yara Stadium on Sunday afternoon, fervent works were going on at the place.
The dais on which important dignitaries including President Mahama, former President Rawlings, NDC founder, NDC national executives and other important dignitaries are expected to be seated was almost ready.
Francis Dodovi said the venue would be ready a few days before the programme.
He stated that the almost 3000 delegates of the NDC would be seated at the VIP section of the Baba Yara Stadium, with the media at the Scoreboard section whilst important dignitaries would be on the dais.
Dodovi added that seven local committees had been put in place by the party's hierarchy to make sure the event became a huge success.
He named committees as security, logistics, accommodation, communication and publicity, accreditation, grounds and congress committees, adding that the congress committee's membership included the NDC regional chairman, regional minister, regional secretary among other prominent members.
In a related development, Kwaku Boahen, who is part of the accommodation committee, has told DAILY GUIDE that the NDC delegates would arrive in Kumasi on Wednesday and they would be lodged in some selected hotels.
  FROM I.F. Joe Awuah Jnr., Kumasi