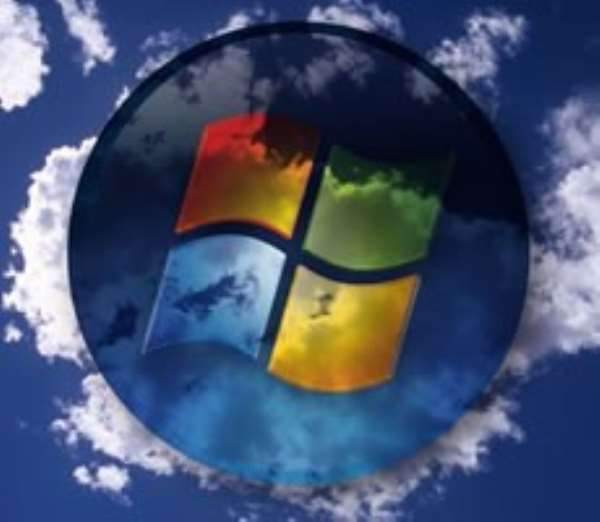 Business relations between the West and Africa has been given a monumental boost following the signing of a crucial partnership agreement between Microsoft and Africa's only indigenous ICT assembling company, rLG Communications, in Ghana.
The deal is seen by many business analysts as firm endorsement by the United States-based windows and applications developer.
Though both rLG and Microsoft are silent on actual figures, the deal is said to worth millions of dollars.
The partnership will allow rLG laptops and computers to leverage the huge global market held by Microsoft.
It also expected to offer value to the Ghanaian market and make Microsoft windows more affordable.
Country Manager of Microsoft Anglophone West Africa, Emmanuel Onyeje, told a news conference in Accra that Microsoft places lots premium on the partnership, which he said is an international one.
He said the partnership is necessary because of the impact Microsoft has in the market environment coupled with the innovative products from rLG, which could help increase productivity and make e-governance more efficient.
Mr. Onyeje said Ghana's education sector stands to benefit greatly from the new partnership because of ongoing a project by the local firm and the Ministries of Education and Science and Technology to roll-out laptops for schools and teachers.
He said the partnership will provide the country with genuine software in protecting property and intellectual rights from criminals, adding that Microsoft will soon launch Windows 8 globally.
He expressed gratitude to the management of rLG for the partnership and expressed hope that it will open opportunities for the country's market share to grow.
Chief Executive Officer (CEO), rLG, Roland Agambire expressed delight at the deal, describing it as strategic for Ghana.
According to him, the partnership will increase the market share in the West African Sub-region for Microsoft, as rLG distributes computers using Microsoft's software within the sub-region.
"The partnership with Microsoft will enable us launch Microsoft's Windows 8, and will take quality, credibility and efficiency to a higher level."
Mr. Agambire said most of the company's MGS1 laptops will come with an in-built modem requiring only a SIM card to browse.
He said rLG's quality assurance will also increase because of its partnership with Microsoft, and that the company will soon commence work on a multi-million dollar ICT Assembling Plant that will employ about 30,000 youth.