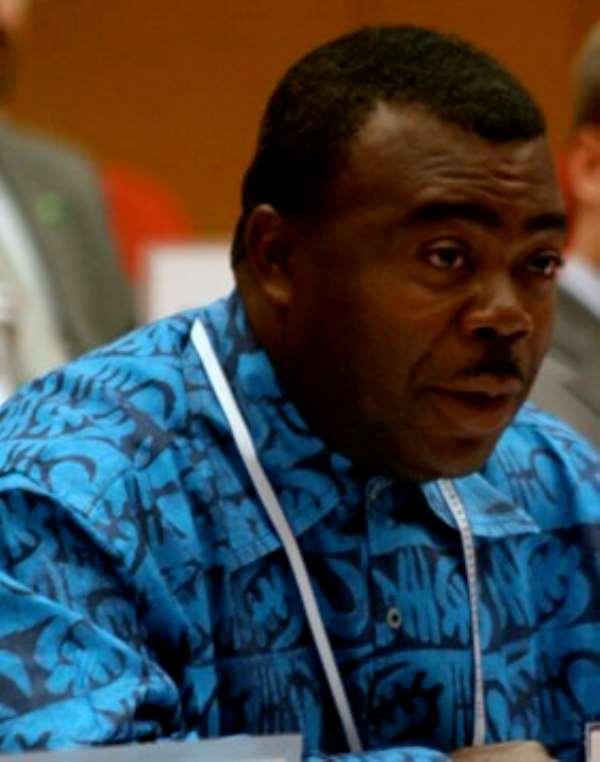 Saltpond (C/R), Aug 26, GNA - Mr Stephen Asamoah-Boateng, former Information Minister and Parliamentary Candidate for Mfantseman West, has urged supporters of the New Patriotic Party (NPP) to conduct a clean campaign devoid of vilification and personal attacks.
He said the 2012 elections should be an issues-based and not one based propaganda and lies against opponents to win votes.
Mr Asamoah-Boateng made this known at the Youth and Women wings Campaign launch of the Mfantseman West Constituency at Saltpond.
He said "Ghanaians are ready to vote NDC out of power because it lacked ideas and policy direction to rule the country".
Mr Asamoah-Boateng asked supporters not to foment trouble and acrimony but work hard to enable the party win both Parliamentary and Presidential elections in December 7.
He said Ghanaians must demand stewardship from NDC four years in office adding that government has woefully failed to deliver the promises given to the people in 2008 elections.
The former Information Minister said the ruling NDC was joking with the economy of the country and that the government under Mr John Dramani Mahama should be able to tell Ghanaian the true picture of the nation.
He said NDC has used state resources that could be used to improve livelihood of Ghanaians to pay judgment debts to its cronies which had brought economic hardship to the people.
Mr Asamoah-Boateng urged the people of Mfantseman West to vote for him and Nana Addo Dankwa Akufo-Addo to enable them enjoy the proposed free senior High School education policy.
Mr Adjei Baffoe, Central Regional Organizer of NPP, said government under Nana Akufo-Addo would resuscitate the cocoa mass spraying exercise, National Health Insurance scheme and social interventions that had hit rock as a result of bad government.
Mr Adomako Baafi, a member of NPP National Communication Team, called on the supporters of the party in the area to intensify their campaign to enable the party to recapture the Parliamentary seat.
He urged the people at the coastal area especially fishermen, to rally behind the party adding that they have suffered too much under the administration of NDC three and half years rule.
Ms Sally Baby Gabrah, Central Regional Executive member of NPP, urged women in the region to vote massively for the party saying NPP has good policies and programes for them.
GNA