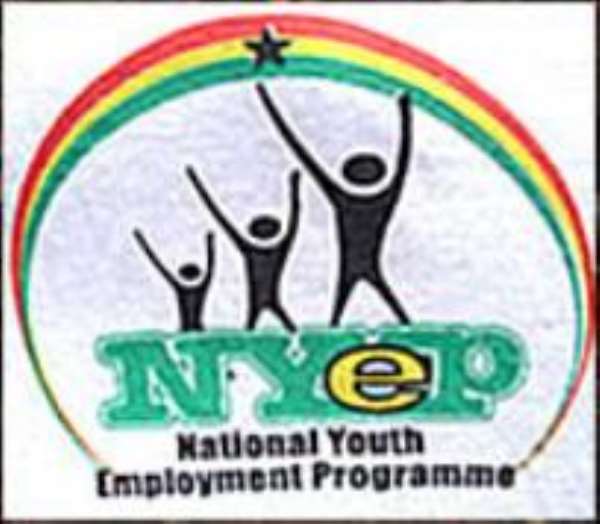 Sagnarigu (N/R), Aug. 25, GNA – The Asongtaba Cottage Industry and Exchange Programme (ACI & EP) in collaboration with the National Youth Employment Programme (NYEP), have trained a total of 3,401 youths from the Northern Region comprising 2,346 dressmakers and 1,055 hairdressers.
Each was presented with kits to start their own businesses.
They were trained under the Trade and Vocation module of the NYEP for the period of one year and six months respectively in dressmaking and hairdressing to equip them to make meaningful contributions towards their lives.
The youth, who graduated on Friday in Tamale, were drawn from across the Northern Region.
Mr. Faisal Keleu, Head of the Monitoring and Evaluation Unit of the ACI&EP, said the partnership would produce 10,255 hairdressers and 23,971 dressmakers by the end of October 2012 and a master trainer of 5,200 population would be also be trained.
He said his outfit had proven its worth by engaging the youth in training and subsequent set-up, stressing that the project implementation had been grouped into four namely - training, set-up, recovery and microfinance.
Mr. Keleu explained that the first stage was the training followed by the set-up where equipment and other basic tools were given to the youth, adding that the third stage was the recovery where beneficiaries were required to repay the furniture, kiosks etc.
He noted that micro credit segment, which provided financial and technical support for the beneficiaries to expand and diversify their businesses, was the last stage, adding that "This is a logical skills development process with well defined stages leading to a complete human resource transformation".
Mr. Moses Bukari Mabengba, Northern Regional Minister in a speech read for him, said the trades and vocation module would shift financial burden on the NYEP and government in terms of allowances and salaries, adding that pragmatic steps had been taken by the government to make the NYEP attractive and sustainable.
He said the sector Ministry had taken the initiative to promote youth entrepreneurship in the country by initiating the NYEP Business Proposal Initiative where individuals with business ideas were assisted with seed fund, logistics and mentored to ensure sustainability of their businesses.
Mr. Mabengba said the Business Development and Advisory Unit, which was part of the NYEP, would provide the needed technical and advisory support to any youth with sound business ideas and wanted to setup his or her own business.
Mr. Abuga Pele, National Coordinator of the NYEP, observed that youth employment was a threat to the country and government realizing the challenge, had taken some initiatives to address the unemployment situation in the country.
He said under the NDC government, over 250,000 youths had so far been employed under the various modules of the NYEP stressing that over one million youths were still waiting to be recruited. He said preparations were being made to enhance the programme through the assistance of the World Bank.
GNA