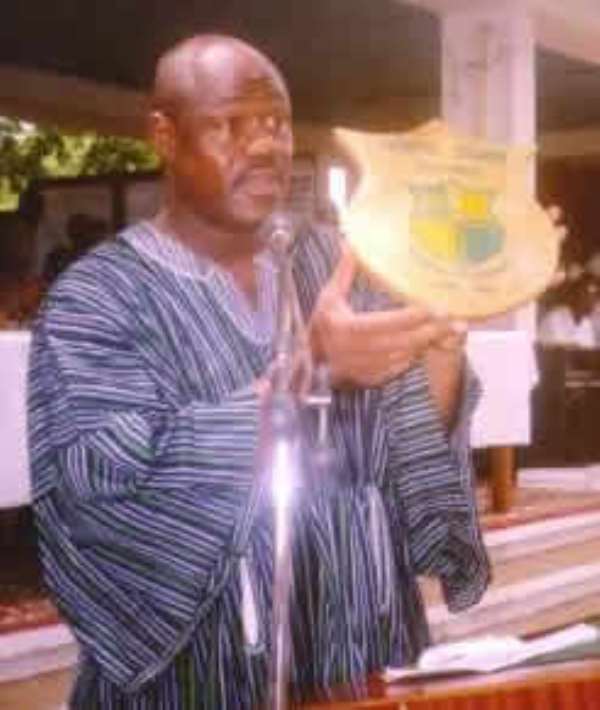 Accra, Aug 24, GNA - Mr Fritz Baffour, Minister of Information on Friday pledged government's commitment towards ensuring that the media front was peaceful as the nation heads towards Elections 2012.
"Government would work with the media and all other stakeholders to ensure that the processes before, during and after Elections 2012 are peaceful," Mr Baffour, stated during interaction with the Executives of the Ghana Journalists Association (GJA) in Accra.
The GJA Executives met the Minister to officially invite the Government through the Ministry of Information to participate in the 17th GJA Awards ceremony slated for Saturday, August 25th 2012.
The Minister used the interaction to commended GJA for its commitment towards is membership.
He noted that Ghana had chalked a lot of successes since 1992 and successive governments had worked to ensure that fundamental human rights which included right to speech and association were upheld.
Mr Baffour expressed satisfaction with the smooth transmission of power since the demise of the late President John Evans Atta Mills "as such a situation would have been chaotic in other countries".
He noted that the major challenge facing journalists in the country had to do with the quality of service they provided and called for more training and more education on journalistic ethic.
He pledged government's commitment towards ensuring that 'journalists plying their trade were not attacked'.
Mr Jim Bourmelha, President of the International Federation of Journalists (IJF) who is in country to participate in the award ceremony praised the GJA for its commitment towards journalists in the country.
He used the occasion to brief the Minister about activities of IFJ which is headquartered in Brussels in Belgium with a membership of about 600,000.
He said he is in Ghana to show solidarity with the GJA as it organizes its 17th awards and also familiarize with circumstances under which journalists in Ghana worked.
He said journalism, the world over was not in good shape and expressed concern about the safety of journalists the world over.
Mr Omar Faruk Osman, President, Federation of African Journalists (FAJ) noted that there had been a lot of transformation in journalism the world over and expressed satisfaction about the rate at which private media are springing up the world over.
He expressed concern about the poor conditions under which journalists worked which sometimes affect the quality of work they produce.
He urged Mr Baffour to share Ghana's experiences in the media front with the rest of the world during African Ministers of Information meeting in Addis Ababa in September to deliberate on the safety of journalists on the continent.
The delegation also included the Nigeria Union of Journalists (NUJ).
GNA