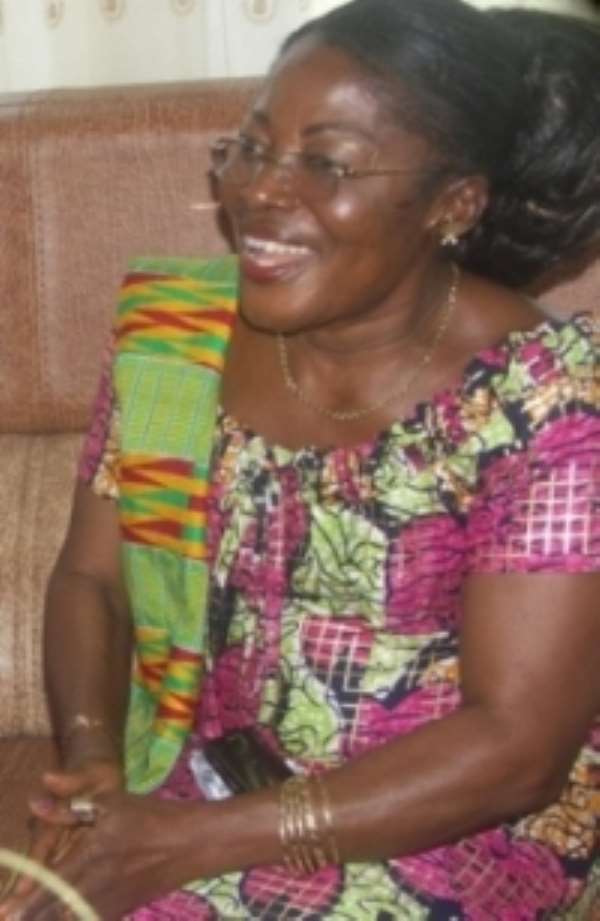 Cape Coast, Aug. 23, GNA - The Central Regional Minister, Mrs. Ama Benyiwa Doe, has said it is important for the education system to be structured such that its products could help the attainment of the national vision of sustainable development.
She said since the world was growing smaller and more competitive each day, managers of schools had the responsibility to equip the youth with the skills and aptitudes to take the leadership mantle in the near future.
Mrs. Benyiwa Doe made the call in a speech read for her at the opening of the 50th Anniversary Conference of Heads of Assisted Secondary Schools (CHASS) at the University of Cape Coast (UCC).
The week-long Golden Jubilee conference is being attended by more than 600 members across the country under the theme: "Fifty Years of School Leadership: Transforming the Youth for National Development."
Mrs. Benyiwa Doe said the theme was appropriate and resonated with the Government's policy of investing in the people as it was committed to ensuring that every child had access to quality education in order to earn a living and contribute to the development of the nation.
She said the Conference had over the years provided a platform for discourse on issues relating to education and the outcomes had contributed in reshaping the national policy direction and legislation.
Mrs Benyiwa Doe appealed to members of CHASS to continue to collaborate with the Government and other quasi-governmental institutions to bring about the accelerated development everyone was yearning for.
She urged them to continue to steer the youth off vices like truancy, drug addiction and occultism which had the potential of destroying their future.
In a speech read for her, Professor Naana Jane Opoku-Agyemang, the Vice Chancellor of the University of Cape Coast, said school leadership had been identified as an indispensable tool for improving schools and also critical to the success of schools.
She said even though schools thrive on the quality of its teachers, it is leadership that creates the enabling environment and provides the requisite professional support for facilitating the teachers' work.
Prof Opoku-Agyemang said it was important to pay attention to leadership in Senior High Schools because these schools experience complex behavior and academic management challenges that require effective leadership skills to address.
Mr. Samuel Ofori-Adjei, National President of CHASS, said if support was not given to heads of schools in the discharge of their duties, the nation stands the danger of losing out in the fight against indiscipline and mediocrity in future leaders.
He gave the assurance that CHASS as a neutral non-political organization would continue to play its role in the best interest of the country.
Osabarima Kwesi Atta II, Oguaamanhen, said CHASS was making impact on advancing the cause of education and urged members to keep up the good work.
Medals, plagues and certificates were presented to old and retired executives of CHASS for their invaluable and meritorious services to the Conference.
GNA