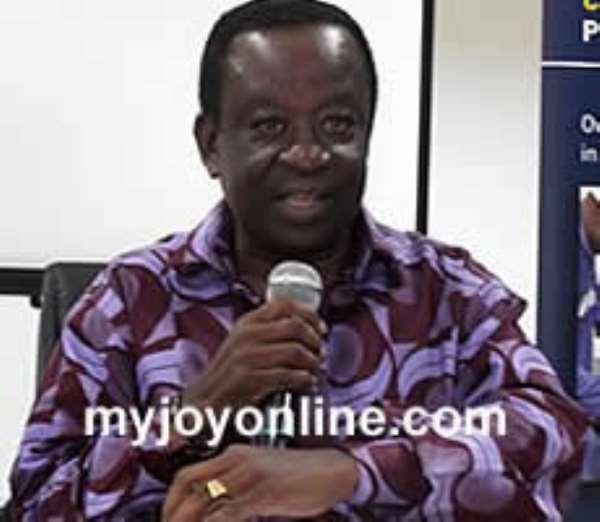 Mr. Albert Kan Dapaah
The Chairman of the Public Accounts Committee of Parliament, Mr Albert Kan-Dapaah has vowed to exercise his powers to ensure that businessman Alfred Agbesi Woyome appears before the Committee.
He said he will write to the Inspector General of Police, Paul Tawiah Quaye, to produce Mr Woyome before the Committee to respond to questions about a GH¢51.2 million judgement debt award he obtained under circumstances the government contends were fraudulent.
Mr Woyome was subpoenaed to appear before PAC, Thursday after he had turned down initial summons.
The business mogul for the third time refused to appear before the PAC upon invitation, insisting that once he was already standing trial in respect of the matter, he could not reasonably be expected to speak to the matters outside court.
The Chairman of PAC told the Deputy Attorney General, Anthony Gyambiby who also appeared before the Committee to respond to the issues surrounding the Ghc51.2 million judgement debt, that hearing could not proceed in Mr. Woyome's absence.
Mr. Kan Dapaah said, "..obviously Mr Alfred Woyome has decided not to appear before the Committee in spite of the summons. This is in spite of the fact that the Constitution demands that any citizen should respond to summons of a committee such as ours."
The Chairman of PAC who adjourned the sitting due to the absence of the principal witness, Alfred Woyome, said the Committee will write to the IGP to produce the principal witness at a later date.
Personal Assistant to Alfred Woyome, Kwame Tawiah had earlier insisted the embattled businessman was yet to receive the subpoena from the Public Accounts Committee (PAC).
He told Joy News, they only heard that Mr Woyome had been subpoenaed on radio.