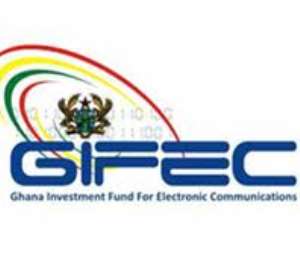 Accra, Aug 23, GNA – The Ghana Investment Fund for Electronic Communications (GIFEC), on Wednesday presented 500 Rlg mobile phones to the Ghana Prison Service in Accra.
The donation forms part of GIFEC's Security Connectivity Project to support security services to improve the quality of services, encourage innovations in technology development, use of technology and general work flows and promote information sharing.
It was also to promote transparency and accountability and reduce bureaucracy within and towards the public at large, and to provide individuals with a minimum level of Information and Communication Technology (ICT) knowledge and the ability to keep it up to date.
"Prison is not just for punishment but also for rehabilitation and reformation," Mr Kofi Attoh, Chief Executive Officer of GIFEC said.
He said GIFEC had equipped the Prisons Training School with the state of art equipment to ensure that a prison officer, who comes for training, received the requisite ICT knowledge to improve his or her official duties.
Mr Attoh observed that because the ages of most inmates in the country's prisons ranged between 23 to 35 years, ICT could be a learning tool for their rehabilitation and reformation in the cause of serving their jail terms.
He said last year GIFEC supported 10 Prison centres and this year had supported five centres with ICT gadgets. "The major centers supported were the Nsawam Female Prisons, Kumasi, Tamale, Nkaful and Ho Prison.
Mr Adjei-Koreah, Director of Prisons Service Technical, who received the donation, said the mobile phones would go a long way to help the prison.
He said the Prison Service would help the Police Service in the upcoming December elections in combating electoral violence and ensuring peaceful election, adding "These mobile phones would be use in communicating effectively among ourselves to protect life and property before, during and after the elections."
Mr Adjei-Koreah thanked GIFEC for the gesture and appealed to them to continue to support the Service.
Beneficiaries of the Security Connectivity Project are the Ghana Prison Service, Ghana Army, Bureau of National Investigations, Ghana National Fire Service and the National Disaster Management Organization.
GNA