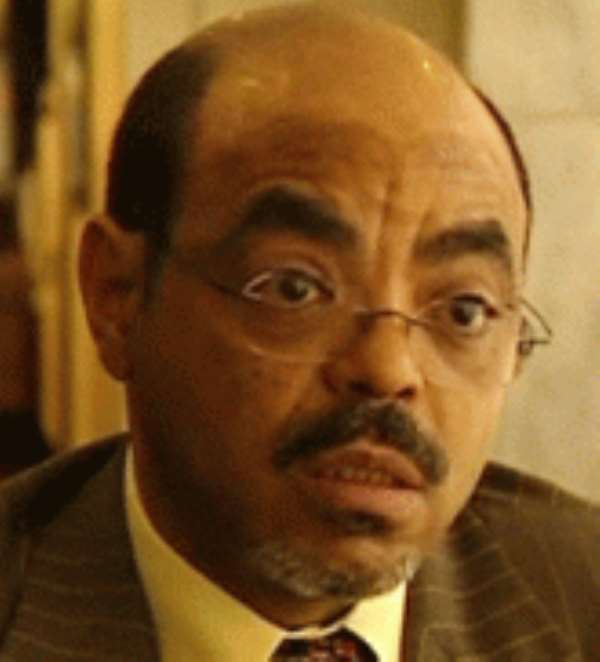 Ethiopian Prime Minister Meles Zenawi - Died Monday, August 20.
Ethiopian Prime Minister Meles Zenawi has died aged 57 after months of illness, the government says.
A spokesman said Mr Meles had died in a hospital abroad - but did not specify where or give details of his ailment.
Speculation about his health mounted when he missed an African Union summit in Addis Ababa last month.
Mr Meles took power as the leader of rebels that ousted communist leader Mengistu Haile Mariam in 1991 and led the country's economic transformation.
He was austere and hardworking, with a discipline forged from years spent in the guerrilla movement - and almost never smiled, says Elizabeth Blunt, the BBC's former correspondent in Addis Ababa.
Liberian President Ellen Johnson Sirleaf said Mr Meles was an 'intellectual leader for the continent', and the UK Prime Minister David Camerson called him 'an inspirational spokesman for Africa' who had lifted millions out of poverty.
But a spokesman for al-Shabab Islamist militants in Somalia - where Mr Meles twice sent troops to fight - told Reuters news agency they were 'very glad' of his death, saying Ethiopia was 'sure to collapse'.
'Sudden infection'
Ethiopia's Council of Ministers announced 'with great sadness the untimely death of Prime Minister Meles Zenawi' in a statement, state TV reported.
'The premier had been receiving medical treatment abroad for the past two months and his health was improving, but due to a sudden infection which occurred on Sunday, he went back to hospital for emergency treatment, and even if a lot of medical attention was given by his doctors, he died yesterday [Monday] at around 23:40,' the statement said.
Mr Meles had not been seen in public for some eight weeks prior to his death, and was reported to have been admitted to hospital in July.
Some reports suggested Mr Meles was in hospital in Belgium, suffering from a stomach complaint. Other reports said he was in Germany.
Deputy Prime Minister Hailemariam Desalegn, who is also Ethiopia's foreign minister, will become acting head of government.
A period of mourning had been declared until the funeral, government spokesman Bereket Simon told reporters. No timing has been announced.
Mr Bereket said the prime minister had struggled with illness for a year, but he had continued to work regardless. - BBC