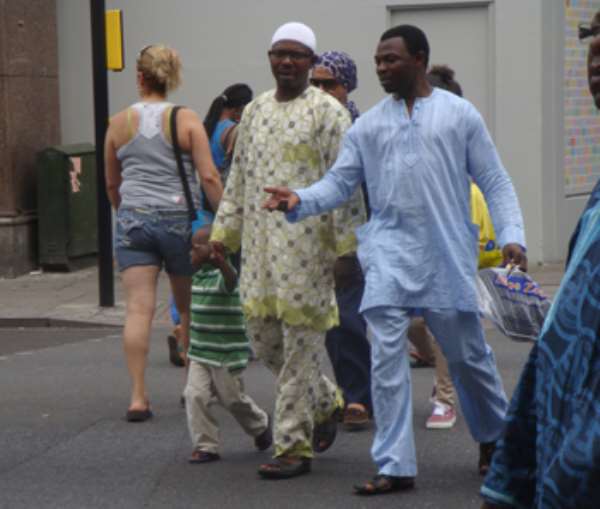 Some Muslims going to Mosque at Brixton on Sunday morning
MUSLIMS IN London, UK, on Sunday morning joined their brothers and sisters across the globe to celebrate the Eid-ul-Fitr, which is celebrated by Muslims across the world after 30-days of fasting and prayers in the month of Ramadan.
The Ramadan fasting is usually characterized by prayers at mosques, and the 30-day fasting period is followed by merrymaking.
Muslims in London were not left out as sections of the Muslim folk were spotted early on Sunday morning rushing to mosques to pray.
These Muslims were nicely dressed in clothes which clearly depicted people who were in jubilant moods.
DAILY GUIDE saw most of the Muslim brethren in areas like Peckham, Brixton, Croydon and Clapham Park.
After the prayers in the mosque, these Muslims organized parties in different parts of London.
A variety of food, meat and soft drinks were served to those that attended those parties.
FROM I.F. Joe Awuah Jnr., Peckham, London