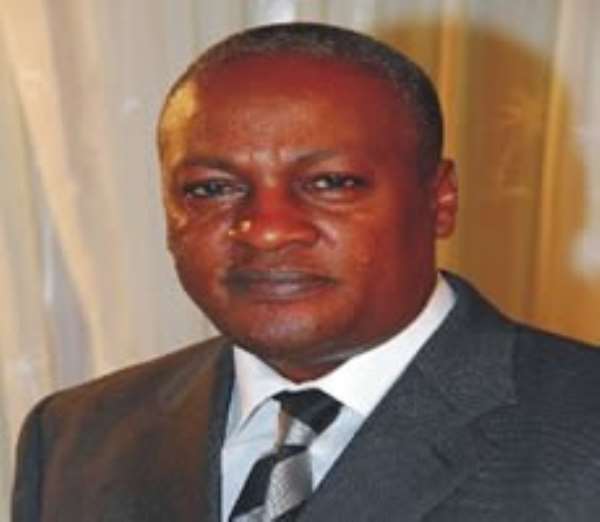 President John Mahama
President John Mahama has ended his tour of the western region.
The president was there as part of his thank you tour. He was at the birth place of the late President John Mills in Tarkwa to interact with town folks.
He also paid a visit to the home the president grew up in.
He made several stops along the way to speak to anxious crowds who were eager to see him.
Roads and High Ways Minister Joe Gidisu who travelled with the president told Joy News the tour has been successful.
He said President Mahama gave hope to the people of Tarkwa, who like many Ghanaians are still recovering from the shock of the death of Prof John Mills.
He reported President John Mahama as saying he is the Joshua who will take the people of Ghana to the promise land.