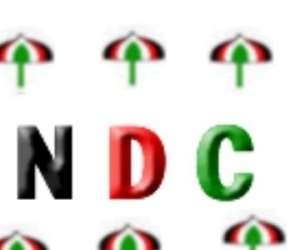 Tamale, Aug 17, GNA - Hajia Hawawu Gariba Boya, Deputy Minister for Women and Children's Affairs, has refuted media reports which stated that she had been disqualified from contesting the Sagnarigu North Constituency primaries of the National Democratic Congress (NDC).
The Northern Region Secretariat of the NDC had constituted a team which vetted its parliamentary aspirants for the Sagnarigu North Constituency in Tamale on Friday.
However, during the vetting exercise, an Accra based radio station aired a report, which was relayed on local radio stations in Tamale suggesting that Hajia Hawawu Boya had been disqualified alongside other aspirants.
She told the Ghana News Agency that contrary to the misleading report, her vetting lasted for only two minutes and that the vetting committee was satisfied with her particulars and declared her fit to contest the primaries slated for Monday, August 20, 2012.
She appealed to the media to be circumspect with their reportage saying such erroneous and unverified stories could demoralize supporters and create problems.
Hajia Hawawu Boya appealed to her supporters to treat the report with utmost contempt and work to ensure that she emerged victorious.
She said her priority was to bring development to the constituency as well as ensure peace saying her track record included supporting the youth to acquire education at all levels as well as working with women groups to help them acquire formal education and promoting human rights.
She commended the vetting committee for the professional manner it handled the vetting.
The Sagnarigu North Constituency, carved out of the Tamale North Constituency, is one of the 45 new constituencies the Electoral Commission is seeking to create.
Three others, Iddrisu Andani Mu-Azu, Assistant Registrar at the University for Development Studies, Mohammed Abdul-Salam, Tamale Metropolitan Coordinator of the National Health Insurance Scheme, and Mohammed Amin Adam, Northern Regional Coordinator of National Youth Employment Programme, who filed nominations to contest the primaries were disqualified on various grounds.
Their disqualification did not go down well with their supporters, who gathered at the entrance to the Residency of the Northern Regional Minister, threatening to vandalize party property, a situation which led to mobilizing of security personnel to maintain law and order in the area.
GNA