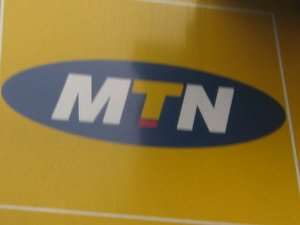 Sunyani (B/A) Aug 16, GNA – A five-member delegation from the Mobile Telecommunication Network (MTN) on Thursday paid a visit to the Brong-Ahafo Regional office of the Ghana News Agency (GNA) in Sunyani.
Members of the team, led by Mrs Cynthia Lumor, Corporate Services Executive, were at the Sunyani Office to acquaint themselves with the operations of the Agency.
They included Ms Effua Falconer, Communication Manager, Mrs Adwoa Arthur, Regulatory Affairs Manager and Ms Afia Serwaa, Media Relations Advisor.
Mrs Lumor stated that MTN recognized and acknowledged the role and contributions of GNA in national development and would therefore continue to partner it in that direction.
"GNA is special and very dear to the heart of MTN," she said, and added that "as the Alpha and Omega in news gathering and dissemination in the country, we will continue to work with the Agency for mutual benefits".
Nana Osei Kyeretwie, Acting Regional Manager of the Agency, expressed appreciation to MTN for the numerous supports to GNA, especially the re-furbishing of the newsroom at the Agency's Headoffice in Accra.
He expressed concern about inadequate equipment, particularly computers at the regional office and appealed to the company to lend support.
Nana Kyeretwie told the delegation that the Agency, a Wire Service State Media Organisation, was established in 1957 at the dawn of Ghana's independence and had since then played a leading role in the nation's political and socio-economic development.
That, he said, had been achieved through its cardinal principles of neutrality, accuracy, impartiality and unbiased information gathering, presentation and the speedy dissemination of news.
Nana Kyeretwie added the Agency also played a pioneering role among Pan-African News Agencies in the liberation struggle of the entire African continent, notably the independence of sub-Saharan African countries.
The Acting Regional Manager said though the Government was doing its best to resource the Agency, there was the need for other corporate institutions and philanthropists to assist to make the Agency carry out its basic functions and other national duties effectively and efficiently.
The team later presented a plaque to the regional office of the Agency in appreciation of its role in assisting the company in the delivery and fulfillment of its social responsibility programmes to the region.
GNA