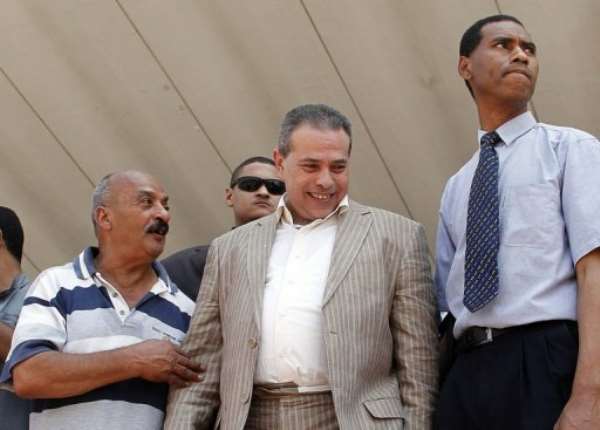 Tawfiq Okasha's Al-Faraeen TV channel has been stopped from broadcasting for a month.. By - (AFP)
CAIRO (AFP) - Egyptian talk show host Tawfiq Okasha will face trial on September 1 on charges of calling for the murder of President Mohamed Morsi, the official MENA news agency reported on Thursday.
The editor of the small independent newspaper Al-Dustour, Islam Afifi, will also face trial on August 23 on charges of spreading false news and inciting disorder.
Tawfiq Okasha, who owns Al-Faraeen channel that airs his stridently anti-Morsi show, has been banned along with Afifi from leaving the country and authorities stopped his channel from broadcasting for a month.
The move to try the two journalists, both ardent opponents of Morsi's Muslim Brotherhood movement, comes as anti-Morsi activists plan a protest campaign against the Islamist president on August 24.
After his inauguration on June 30, Morsi has moved to bolster his power over the influential military and a state media that had been hostile towards his once banned movement.