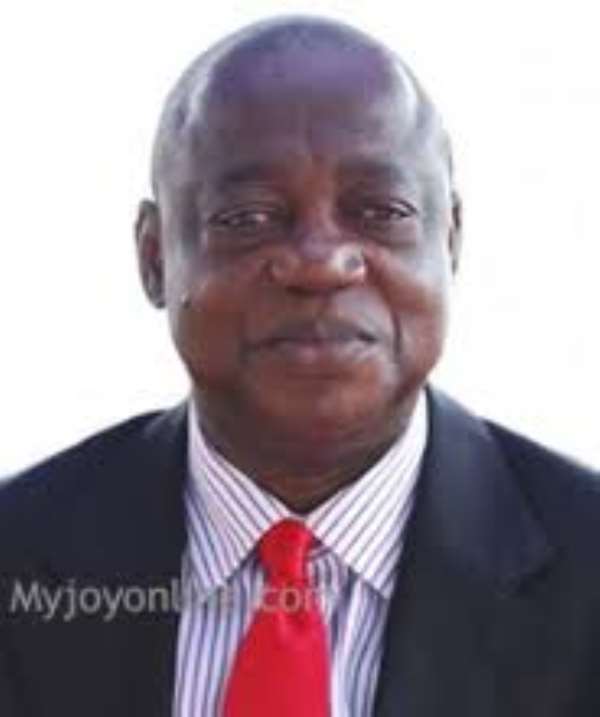 Dr. Benjamin Kunbour, Minister of Justice and Attorney General
By Helena Selby
A businessman resident at Kaneshie, a suburb of Accra, yesterday appeared in the dock of an Accra circuit court to answer charges of defrauding an Aviation Officer domiciled in France, of an amount of GH¢30,000.
The accused person, Emmanuel Kwoa Arthur, who is also an importer, allegedly collected the said amount under the pretext of selling two plots of land to the complainant.
The complainant, upon building on the land, was confronted by one Paul, who is claiming ownership of the same land, which had been sold to him by the accused person.
The accused person, when confronted by the complainant, allegedly issued a cheque for the refund of his money, but the cheque was dishonoured.
He  pleaded not guilty to the charges of defrauding by false pretence, contrary to section 131 of Act 29/60 and issuing of false cheque, contrary to section 313 (a) of Act 29/60, before the court, presided over by Mrs. Patience Mills- Tetteh.
He was admitted to bail in the sum of GH¢30,000 with two sureties, one to be justified and expected to make his next appearance on September 2012.
The facts are that in August 2010, the complainant sent her brother, who is a witness in this case to cash the sum of GH¢30,000 to buy two plots of land for herself and her husband, to build an apartment on it.
The prosecutor, Chief Inspector Charles Chester told the court that the witness bought the two plots of land from the accused persons at McCarthy Hill, in Accra, but the accused person failed to do the transfer of the land title to the complainant, and every effort made by the complainant to get the money back proved futile.
He said in the course of developing the said land, one Paul also came in, claiming ownership of the same land, with the explanation that  it was the accused person who sold the land to him at a cost of GH¢17,000.
'On account of that a report was made to the police and the accused person was arrested, and in his cautioned statement, admitted to the offence,' the prosecutor told the court.
Chief Inspector Chester further mentioned that in the course of the investigation, a cash sum of GH¢4,000, was retrieved from the accused person.
'The accused person again issued the complainant with a multi Credit Saving and Loans Limited cheque number 101050002049, with face value of GH¢5,000 to be cashed at the Darkuman branch. When the date was due for the cheque to be presented at the bank, it was dishonored,' the prosecutor noted.