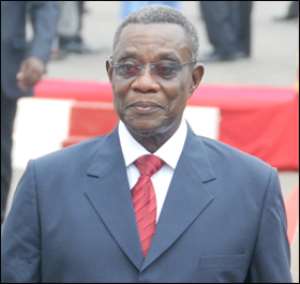 Global Media Foundation (GLOMEF), human rights and anti-corruption media advocacy organization has bid farewell to the late President, Prof. J.E.A. Mills.
In statement signed by the CEO of the Foundation, Raphael Godlove Ahenu Jr. said even though you are gone but your legacy of selflessness, peace, honesty and humility that you left behind still leaves on in our memories.
We vividly agreed with Chief Dele Momodu in his epitaph that "at a time it seems Africa is overwhelmingly polluted by reckless and careless, corrupt, insane and shameless leaders, it was re-assuring and definitely rewarding that as President you stood out and sparkled like a million stars amid the gloom that had enveloped our notorious continent for so long".
Your absence from the political arena has left a big hole in the political hierarchy of Ghana in particular and Africa as a whole that it may take every long time to fill.
As a nation, you thought us the virtues of tolerance, humility and forgiveness which are necessary for the peace coexistence of human beings in any society.
As organization, our virtues are to promote basic fundamental human rights, accountability, transparency, peace and anti-corruption which are some of the things your stood for and promoted during your three and half years of rule.
In our solemn pledge as organization, we would continue to champion your legacy that you left behind until thy Kingdom come and we meet again.
We the management and staff of GLOMEF says Safe Journey President Mills.