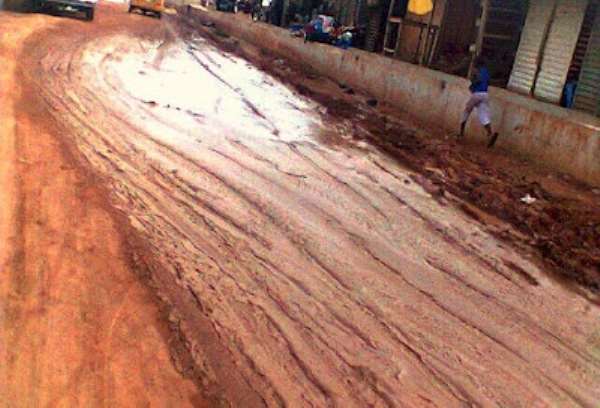 Half-Assini (W/R), Aug. 8, GNA – Kingspork Company Limited undertaking some road construction works in the Half-Assini Township of the Western Region has resumed work after months of suspension.
The first coat of the project was done in last August after which works were suspended due to non-payment by government.
Mr Meikano Bio Abdallah, Jomoro District Feeder Roads Engineer told the Ghana News Agency at Half Assini that the final sealing begun last June and it is due for completion by the end of August.
He said the contractor had not been paid yet but hoped that with the resumption of works by the contractor on the Half Assini Township Roads all others on suspension in some parts of the district would be completed.
Mr Abdallah said government in 2010 awarded contracts for rehabilitation and construction of 2.7 kilometres street roads in the town, but the projects had delayed due to non-payment by government.
The Feeder Roads Engineer said the areas involved in the projects included the rehabilitation of Captain William's Street, Dr Kwame Nkrumah Residential Area, Government Hospital Mortuary Road, and the District Administration Official Residential Road.
GNA