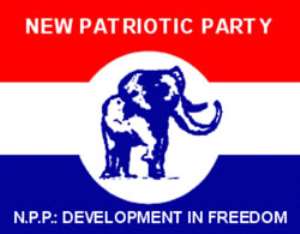 Members, supporters and sympathisers of the New Patriotic Party across Europe will gather on Saturday August 11 in the Northern German city of Bremen for what organisers describe as the 'mother' of all rallies.
The rally which coincides with the official inauguration of the Bremen Chapter of the party will also mark the formal launching of the party's election campaign in the State of Bremen under the slogan "Change Now-Move Ghana Forward".
According to Mr Owusu Yeboah, Secretary of the Bremen Chapter of the Party, all the local chapters in Germany as well as Branches from Neighbouring countries including the Netherland (Holland), Belgium, France, Italy and the Czech Republic are all expected to be at the rally which is scheduled to take place at Tenever Centrum, Otto-Brenner Str.44/46
He disclosed that Senior Party officials from Ghana have been invited and have accepted to address the rally adding that this underscores the importance the party attaches to the concerns of Ghanaians in the Diaspora. The officials include Honourable Nana Obiri Boahen, a former Minister of Interior, Honourable Kennedy Agyepong, Member of Parliament for Assin North, Honourable Cecilia Abena Dapaah , Member of Parliament for Bantama and Professor Kwabena Frimpong-Boateng a Leading member of NPP and an Internationally renowned Heart Surgeon.
Mr Yeboah explained that the purpose of the gathering is to inform and educate the Ghanaian Diaspora on the policies and programmes of the party which include the provision of fee-free senior secondary education, job creation, affordable housing and the modernisation of agriculture-the back bone of the country's economy.
He argued that the only way Ghana an extricate itself from the present predicament is have a well-trained workforce equipped with the necessary expertise and competence not only to be able to compete on the global market but help add value to our exports.
Mr Yeboah emphasised that this calls for a new type of leadership with the vision, Knowledge, expertise and international exposure to lead this economic crusade, saying "The Akuffo-Addo-Bawumia ticket provides the best team that can lead and move our country forward".
By Kwaku Anane-Gyinde
Aachen-Germany