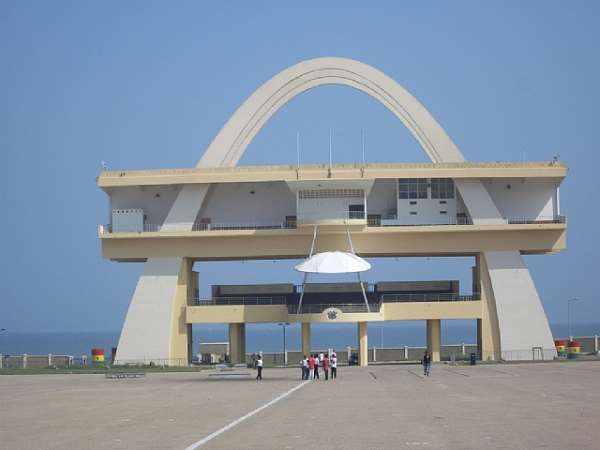 Accra, Aug. 3, GNA - Preparations for the burial of President John Evans Atta Mills have began in earnest at the Independence Square for the burial service and the specially designated burial area.
The area for the burial would subsequently be developed into a Presidential Mausoleum.
Personnel of Zoomlion Ghana Limited, a waste management company, were seen clearing weeds, sweeping, spraying and painting the Square.
Mr Abel Djangmah, Accra Regional Vector Control Officer of Zoomlion Ghana Limited, speaking to the Ghana News Agency at the Square said "We are weeding, spraying and painting the Square to beautify and control dangerous animals for a safe and peaceful burial service".
Ceremonial streets from the airport to the State House, Castle and the Independence Square have been decorated with black and red clothes and the concrete lining the pavements have been painted white.
Alhaji Muhammed Mumuni, Minister of Foreign Affairs and Regional Integration, who briefed the Diplomatic Corps on the preparations for the funeral, said foreign delegations were expected in Accra for the burial.
He said the body would be laid in state at the Banquet Hall of the State House for viewing in the afternoon of Wednesday, August 8 until the morning of Friday, August 10 for the burial service at the Independence Square.
Vigil would be at the forecourt of the State House on Wednesday and Thursday, August 9 while foreign delegations would sign a book of condolence at the Accra International Conference Centre (AICC).
President Mills died on the afternoon of Tuesday, July 24 at the 37th Military Hospital.
GNA