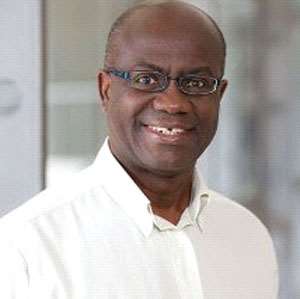 The Ghana National Petroleum Corporation (GNPC) has described as completely inaccurate reports by the media that it does not render account to the State for oil revenues, among others.
Reacting to the allegations in a press release issued by its Corporate Affairs Department recently, GNPC said it accounted to Parliament for its annual budget allocations from the Jubilee Oilfield revenue through the Ministry of Energy and Ministry of Finance & Economic Planning as required by the Petroleum Revenue Management Act, 2011, (Act 815).
It said Parliament in 2011 allocated US$207.96 million, representing 47 percent of the country's Petroleum Revenues to it for its operations.
'US$132,484,815 (or 63.7 percent) went to repay part of the money GNPC borrowed from the Jubilee partners to pay for our US$165.8 million share of field development costs incurred since 2008.
US$30,315,185 (or 14.6 percent) went towards the acquisition, processing and interpretation of 2,612 km² of 3D Seismic Data for the Southwest Deep Tano block.
'US$28,119,624 (or 13.5 percent) was used in fabrication and installation of 14 kilometres of deepwater pipeline as part of the Natural Gas Infrastructure Project; US$7,661,475 (or 3.7 percent) went to staff costs while US$9,383,204 (or 4.5 percent) went towards general operational and administrative expenditure.'
It went on to say that such receipts and expenditures were captured in detail in its 2011 financial statements currently undergoing external audit.
'Our 2011 external audit is behind schedule because it took us some time to work through some of the accounting policy impacts of the 2011 Petroleum Revenue Management Act - and not because we are reluctant to account for these monies.  Once the audit is concluded we will circulate our accounts as required by law.'
Advertisement
It added that GNPC was audited by the Auditor-General every year and that its audited accounts were submitted to all relevant government agencies including the Ghana Revenue Authority http://www.surfcanyon.com/search?f=sl&q=Ghana%20Revenue%20Authority&partner=wtiierwi (GRA) in accordance with Article 187 of the Constitution and Section 12 of the Ghana National Petroleum Law, 1983, (PNDC Law 64).
Further addressing allegations that touched on its dividend payments, it noted: 'It is completely incorrect to allege that GNPC withholds revenue from government.  This reflects a misunderstanding of the workings of the PRMA.
The practice has been that GNPC does not directly retain any revenues from the participating interest in Jubilee production.  Rather, GNPC hands over 100 percent of the gross revenues to the State.
The State then cedes such funds as Parliament considers necessary to cover GNPC's share of development and production costs, annual administrative costs and its long-term capital needs.'
In addition to the foregoing, it said GNPC has no discretion over dividend payments since all the revenues were fully under State control.
'The ceded funds are not subject to dividend payments because this would mean that GNPC would not have the resources required to execute the projects Parliament and the Executive would have approved.'
Major Daniel Sowah Ablorh-Quarcoo, Chairman of the Public Investments & Accounting Committee (PIAC) in an interview with CITY & BUSINESS GUIDE said: 'Yes, GNPC has come out with a public statement and I may want to believe that what it has provided will be a true reflection of what it used the funds for.'
By Samuel Boadi