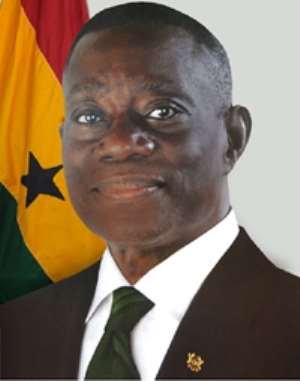 We received with great shock and sadness, the unfortunate news of the demise of His Excellency President John Evans Atta Mills; President of the Republic of Ghana which occurred on Tuesday, July 24, 2012.
The Chapter acknowledges the achievement of the late president, hero and son of Ghana, Africa and the world at large.
As Ghana mourns for the great loss our humble and down to earth President, we pray the nearly sworn in President, His Excellency John Dramani Mahama takes over the leadership of our nation guided by the deeds of the late president as we believe the people of Ghana will rally around and support the new president.
In a mourning state, the NDC – Italian Chapter again sends our condolences to the family of our late President and Ghanaians. God surely will be with us in these trying times of Ghana`s history.
May his soul rest in perfect peace.
Signed:
Seth Agborvi-Kofie
Chairman, Bergamo Branch
Country Lead
AGC - GHANA.