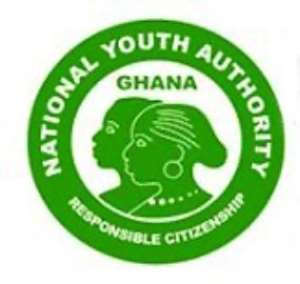 Accra, July 30, GNA – Mr Bright Asare, Greater Accra Regional Coordinator of the National Youth Authority (NYA), has cautioned the youth not to be deceived by politicians' propaganda who wanted to use them for unhealthy political activities.
He said the use of the youth for violence activities threatened the country's democracy and appealed to the politicians to reduce the political tension before, during after the December elections.
Mr Asare, who was inaugurating the Progressive Youth Club at Lartebiokorshie in Accra, said the phenomenon of engaging the youth in political violence was inimical to law and order and a threat to the country's young democracy.
He said the fundamental needs of the youth in every country were education and jobs and that "this is where the youth should be committed to be working instead of looking up to a politician who wanted to use them to attain their ambitions."
The NYA Coordinator emphasized that it was the responsibility of the leaders to leave a lasting legacy for the youth who were to take over the country in future.
He said government was determined to cater for the development of the youth through the National Youth Employment Programme (NYEP) and urged them to take advantage of the opportunities available, such as skill training to meet their developmental needs and aspiration.
Mr Sem Buamey, President of Junior Chambers International (JCI), a non-governmental organisation, noted that achieving greatness did not come over-night but through years of desire to move ahead, make good decisions, be disciplined and be determined to meet the challenges.
Advertisement
He said everyone was born with one potential, adding that people had the desire to pursue talents that led to great discoveries and some of which had become very useful to mankind today.
Mr Buamey said; "Our youth must be confident with a sense of mission and urgency because the future is about them, adding that "they must be seen to be creating that future now and not to regret."
He advised the youth to avoid social vices and rather focus on their future plans and remain committed to that.
Mr Joshua Tetteh, President and Founder of the Club, said the club would create awareness among the youth on the need to concentrate on things that move the nation forward.
GNA