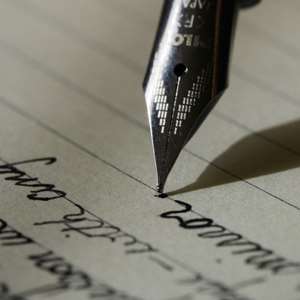 How stupid Nigerians are! How complacent; educated but illiterate; wise but terribly foolish! Even as a fool is considered wise if he keeps quiet, a man thought to be wise is immediately recognized as a fool when he utters a word. The elders must be given their due respect, and the leaders should be accorded theirs as well. However, borrowing revelation from the Holy Bible, it has become abundantly clear wisdom is neither a right for the elders nor do the leaders wear it as a crowning garment; wisdom comes and it's of the Lord. It comes to him who diligently seeks for it. So then, where does wisdom reside? A man may become old and grey yet he's lost at how to lead his children aright, and leaders may be bought and installed but their inefficiency, and ineffectiveness and their blatant blunders only unmask their utter confusion. When a man becomes an elder or desires to lead, he must, first of all, seek wisdom, and seek it from the Lord.
A recent publication in media houses has been credited to these men who have not only destroyed Nigeria with their forceful arrogance during their tenures, but have gone ahead to deny the truth and to block every avenue for true dialogue; it's been credited to them that they formed a common front and spoke, as in advice, to Nigerians regarding the spate of insecurity in a place they have willfully turned into an Armageddon by their wickedness. The question I ask now is: are these old men truly elders? Are they really leaders who have severally led Nigeria? In answering the question one has to look at their tenures very carefully. Having looked at their tenures and the all-round woes they have brought on those compelled into a never-working One-Nigeria, one would immediately see that, although these men are grey-haired, they are no elders, and although they have led what they call a country severally, they have proven to be worse than Saul in leadership. What then do we call elders who have no elderly qualities, and what name is suitable for a leader who leads the led directly into a ditch of darkness, pains and death? Thank God! They both have correctly provided the answers by themselves and regarding each other. While OBJ agrees with himself (and even quoted a piece in the Bible to back his convictions) that IBB is a fool at 70, IBB, on the other hand, confirms to himself (with many claims of having done better than OBJ in leadership) that OBJ is the greater fool – even when he accepts that they are both fools.
The beauty of having an elder in a society is far-reaching. From Biafra, my indigenous birthplace, we have it in proverb that "Okenye adịghị anọ n'ụlọ, ew amuo n'ọgbiri. When translated, it means that "a pregnant goat does not deliver with a restricting rope round her neck while the elder is at home." What this means then is that no true elder and no true leader would have served or would still be serving and failed/still fails to see that what they call a country is only an avenue of continued and sustained destruction of Africans living in this part of the globe. But for these two men, who want to be seen and respected as elder statesmen, they have not only restricted a female goat with a rope, they have strangled the goat while it delivers her young; and they have cast the young into the pit of darkness and sorrows and lack of milk. An elder shields the young with his body when and if the enemy comes. But these so-called elders have sold the young and their future to the enemies for a morsel of bread. Leaders, as the name imply, lead. This shows that they should be able to know both where the people they thus lead are going to and the road to that destination. But alas! These two fools have no knowledge of where the people want to go or even of the destination. The question then is, how have the people allowed these fool to play elders and leaders for this long? What has been their magic wand?
Here, Pastor Tunde Bakare provides an answer; he said: "It takes idiots to be ruled by fools." How true! How simply revealing! How self-explanatory! It only takes idiots or complacent illiterates to allow fools to play eldership or leadership in their midst. Question again now is, how have we all lost true elders and leaders that these wolves now shepherded the sheep of God? Here we have the answer from the statements of the body of elders of different nations yoked under the abomination and a curse called Nigeria:
"What we have said is that there is no where in the world where force has ever worked on terrorism. We gave examples of Iraq, Palestine, Afghanistan and we have given example of Somalia and we came back home and said Yar`Adua used force in 2009. It was against that experience that we said let us try talking to them and we have been very consistent on that. We don't want to give it a northern or religious colouration." – ACF

"It is a bit late as we had expected it before now. We were all waiting for that because they had to speak. I had once said the leaders who were supposed to speak have not done so because the Boko Haram is a menace and we cannot just look on and watch. I am sure that people will respect their views and halt these dastardly things." – AFENIFERE

"There is nothing special about Obasanjo and Babangida calling for national dialogue or constructive engagement. When Obasanjo was in government for eight years, people were clamoring for national conference. Odi people reacted; they went and finished the whole village, ransacked every where and killed everybody because they killed one soldier. Today, he is out of government and talking about dialogue. Babangida did the same thing. Babangida and Obasanjo are senior members of the Council of States let them go to the Council of State and ask the council to call for dialogue; they don't have to continue to deceive us through all these paper talks." - OHANAEZE
The leaders who represent the grassroots, through their words, have shown that they, themselves, place any hopes in the ability of wolves to shepherd the sheep and in receiving justice from the devil. However, Ohanaeze Ndigbo has, once in decades, spoken directly to issues. Although each nation within Nigeria has council of elders, it's obvious that the failure of these councils to protect THEIR VERY OWN has brought in these wolves, these fools who have led the said One-Nigeria severally and have successfully advanced the purpose and destiny of Nigeria which is complete dissolution.
Conclusion: To these fools and false elders, I say: get wise, grow up even in your old age, and understand that THERE HAS NEVER BEEN PEACE AND UNITY, THERE IS NO PEACE AND UNITY AND THERE WILL NEVER BE PEACE AND UNITY IN NIGERIA AND AMONGST THOSE COMPELLED INTO THAT ABOMINATION. If you are true elders and leaders, work then towards the wishes of those led; work towards a Sovereign National Conference because those who cannot articulate their wishes well within Nigeria have demonstrated severally that they lost their faith in a One-Nigeria long ago and this demonstration is mirrored in their representative who now sit in parliaments solely for themselves. It's in vain that you administer injustices and wickedness and expect the unjustly treated to keep quiet and maintain peace.
To the bodies representing all nationalities yoked under the demonic amalgam called Nigeria: Nigeria failed when the first foundation stone was laid. And there is no way such building can be successfully patched while its foundational stone is faulty. The wishes of your peoples is that Nigeria does them harm and no good. And those who think that Boko Haram's terrorism would be wished always, if they be elders or/and leaders, then the earth has not known fools worse than them and the earth will abhor them. If the now president of Nigeria thinks that he can eradicate terrorism in a One-Nigeria, then he is probably the worst of fools and the earth will abhor him. If you are true elders and leaders, the time to speak as elders and leaders, and the time to rise and defend your children and posterity is now, not tomorrow. If you do not, always remember that fools come and go, but the desires of the people are spiritual. He that must play the role of an elder and a leader must seek wisdom from God because his position defines his posterity. But if you would not be true elders and true leaders and call for the dissolution of this abomination and the unchaining of men bound against their will, you can rest assured that your children and their children will destroy each other tomorrow for what you fail to settle today because "A nation or civilization that continues to produce soft-minded men purchases its own spiritual death on the installment plan." - Martin Luther King, Jr.

Reference

Olayinka Olukoya and Idowu Samuel (2012), "IBB is a fool at 70 - OBJ •Nigerians know who a greater fool is - IBB", Nigerian Tribune, http://tribune.com.ng/index.php/front-page-news/26907-ibb-is-a-fool-at-70-obj-nigerians-know-who-a-greater-fool-is-ibb-
Vanguard Nigeria (2012), "Bomb Blast: OBJ, IBB sue for peace", http://www.vanguardngr.com/2011/09/bomb-blast-obj-ibb-sue-for-peace/ (date taken: 31/7/2012)
Emmanuel Aziken and Tony Edike (2012), "Insecurity: Mixed reactions trail Obasanjo, IBB warnings", Vanguard Nigeria, http://www.vanguardngr.com/2012/07/insecurity-mixed-reactions-trail-obasanjo-ibb-warnings/(date taken: 31/7/2012)
By Ikechukwu Enyiagu, [email protected]