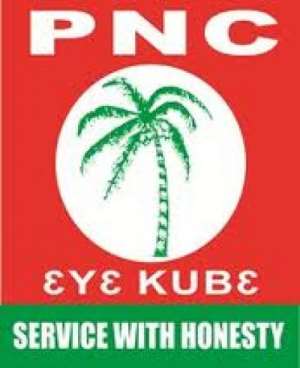 Bolgatanga, July 28, GNA - The People National Convention (PNC) Party has stated that the party is consoled with the great legacy President Mills left behind for contemporary Ghanaian politics.
"The late President in his own way has shown all how to live in peace with political opponents, turning a blind eye to all insults and various forms of disrespect".
This was contained in a statement issued and signed by the Upper East Regional Secretary of the party, Mr Henry Fatchu and copied to the Ghana News Agency at Bolgatanga.
The PNC said the great legacy left behind, when natured to grow, would help build the nation and appealed to the entire political divide to come together to move the nation forward.
He said "whilst in office he did away with political vindictiveness which had eaten deeply into the politics of Ghana and introduced sanity into the country's democracy which made the beacon of Africa for other countries to emulate".
The party called on all the political parties to use this moment to reflect and patch up their differences to ensure that the forthcoming election is conducted in an atmosphere of peace.
The statement said the party had suspended all its activities in the constituencies across the region and the entire country as a sign of mourning with the late President's Family and the government.
GNA