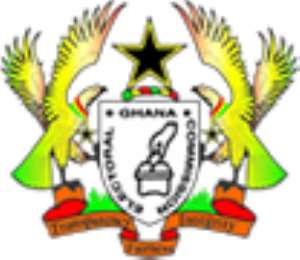 Accra, July 27, GNA - The Human Rights Court in Accra on Friday upheld an interlocutory injunction brought against the Electoral Commission from going ahead with the Wulensi and Kwabre West by-elections.
The injunction follows a joint suit filed by four political parties including the ruling National Democratic Congress (NDC), the opposition New Patriotic Party (NPP), the Convention People's Party (CPP) and People's National Convention (PNC).
Mr Justice Kofi Essel-Mensah, the trial judge in his ruling, said the CI 72 which gave birth to the biometric register until it was completed and approved the Electoral Commission (EC) could not hold the Wulensi and Kwabre West by-elections since CI 12 that empowered the old register to be used had been repealed.
He charged the EC to finalize the register for it to be approved before they could use it to organize any election.
He said the EC should suspend Wulensi and Kwabre West by-elections and make sure that biometric register was ready.
Mr Justice Essel-Mensah said the General Secretaries of the four political parties, which filed the joint suit against the EC owed it a constitutional duty to challenge the EC from going ahead with their illegitimate action.
He said if the EC was claiming that the old register was valid on what legal basis would they justify the old register for the two by-elections.
Alhaji Sani Iddi and Mr Emmanuel Owusu Ansah, MPs for Wulensi and Kwabre West respectively died within a space of one month.
The EC had scheduled July 31, 2012 for the Wulensi by-elections and August 14 for the Kwabre West and had begun receiving nominations for the Wulensi by election.
GNA