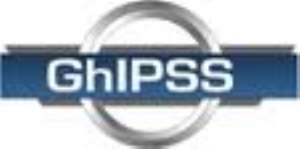 Accra, July 26, GNA - The Ghana Interbank Payment and Settlement System (GhIPSS) is considering providing premium service for its electronic clearing of cheques as well as the Direct Credit under the Automated Clearing House (ACH).
For the premier service, cheques will clear earlier than the current 48 hours while payments under the ACH Direct Credit will also be quicker.
Mrs Akosua Blay, the Head of Clearing Unit at GhIPSS, who disclosed this in an interview in Accra, said the premium service was to create a window for bank customers who would want an emergency service.
According to her, with a premium service, customers would be able to have their cheques cleared and the value credited to their accounts within 24 hours.
Mrs Blay explained that currently any payment made by Direct Credit before 0900 hours would go through by 1400 hours in the afternoon while those payments made after 0900 hours would not clear until the next day.
However, under the premier service, there will be the opportunity for payments to still go through the same day, even if payment is not made early in the morning.
The premium service, Mrs. Blay, added would bring payment to real time and quicken business transaction for those seeking to meet urgent demands. This service is expected to come at a cost.
GhIPSS, since its establishment three years ago, had been working to significantly transform the country's payment system and bring it in line with international standards.
Mrs. Blay said the system and infrastructure existed to support the premier service.
She said GhIPSS would hold discussions with the banks to determine how relevant these premium services could enhance operations of the banks and particularly the customers of the banks.
Mrs Blay said cheques now cleared much faster due to the introduction of the electronic clearing system, adding, however, that GhIPSS was also devising ways to keep up with the demands of the market.
GNA