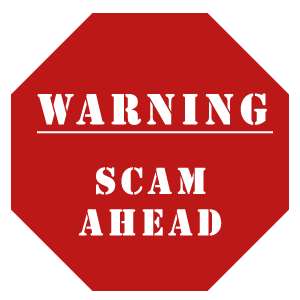 I speak from experience - Therefore I now EXPOSE the mongrels who scammed an immobile / disabled woman, of her savings - See who these scammers are.
To the public out there, you might currently be going through something similar to my HORRIBLE experience ?
So I give you the opportunity to compare their details with yours if you have kept them? – But HOPEFULLY you are NOT going through any such ordeal – But you may have seen these email addresses anyeway?
This site is intend to EXPOSE these Nigerian / Ghanaian Rats to business-people because I would like them to know, I have very STRONG CONVICTION these Human-Rats are currently operating their money-laundering trade out of a Ghanaian Bank.
I got stung by falling for the "oldest-Nigerian-trick" that I to help the perpetrator get his frozen funds out of Lybia...etc.etc.etc.. - And in steps good 'ol Mr.Simon Dornoo from the GCB, and opened an account for me to show me how much money I was able to withdraw "Once certain documents were purchased" - (I still have all the details)..... and the rest is history...
The perpetrators are;- See below the list of names -à
And the Bank is;- See below near Simon Dornoo;s name-à
All these Nigerian Scammers hide behind real business-men's identities;- [clearly they are disgusted with their own identity].
Perpetrator #1;-
[email protected] & [email protected] - This person is also known as "Peter Nana Asare" as well as "Bello Eisen" = phone numbers he used to ring me;- +447936286548, +447035968981 & +447011141083
Perpetrator #2;- Managing Director - Mr. "Simon Dornoo" from within the Ghana Commercial Bank, 134 High Street, Accra Ghana [email protected] & [email protected] (these are legitimate and still work)
Legitimate phone number, which he gave to me, but also used to call me from;- Tel: +233 (24) 8081580
Perpetrator #3;- Maj.Gen. Obetei Samuel 
[email protected] = This clown posed behind the real Majors profile - and made out to be the - In-order to impress me(?) - "IMMEDIATE PAST CHIEF OF ARMY STAFF-MAJ GEN. SAMUEL ANUM ODOTEI". 
This dude told me perpetrator "Peter Nana Asare" goes by the real name of "Bello Eisen" - Has scammed quite a few people, with the HELP of Mr. MD- Simon Dornoo from the Ghana Commercial Bank, - they have scammed in excess of $200,000.00 thousand USD - most likely cusotmer from within the bank(?).
_________________________________________________________
Another joker, supposedly from within Ghana Police station;
From: Paul Tawiah Quaye  [email protected]
Sent: Thursday, 28 November 2011 9:09 PM
Subject: Re: Re: Re: Re: A SERIOUS offence has taken place within in one your Ghana Banks
Ghana Police Force
Headquarter Accra Ghana.
Thanks for your mail and your time waiting.
The solution is for you to obtain a power-ship and police report and resident permit in the high court of Ghana and that you will obtain with your own money - here some options:
1) IF YOU CHOOSE TO COME TO GHANA TO OBTAIN THOSE DOCUMENT, IT WILL BE CHEAP FOR YOU GETTING IT FROM THE HIGH COURT OF GHANA WITH THE SUM OF $1,450
2) IF YOU CHOOSE MY DRIVER TO STAND FOR YOU TO OBTAIN THOSE DOCUMENT, THAT WOULD COST YOU $1,750 ONLY
The choice is yours now madam.
Regard
Mr.Paul Quaye
Inspector General of Police
Originating at bewareofthesescammers.webs.com