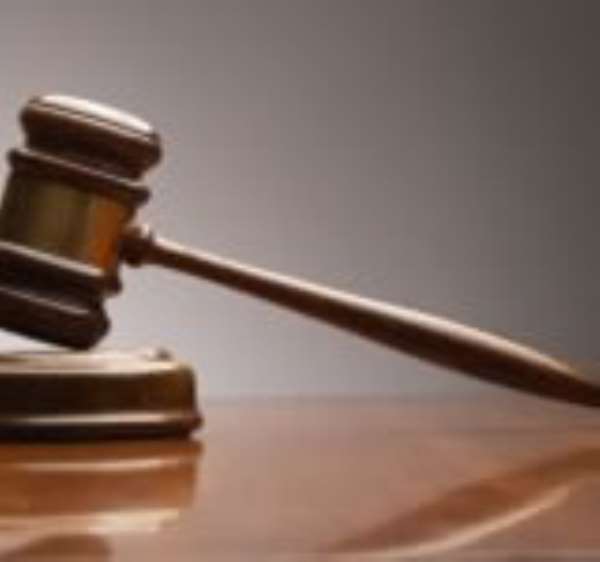 Tarkwa (W/R), July 23, GNA - A 20- year old farmer, Joseph Twumasi, has been fined GHȼ 720 or in default 3 years imprisonment for unlawfully causing harm to a thirty year-old driver by a Tarkwa Circuit Court.
Twumasi pleaded guilty.
In addition to the fine the court ordered the accused to pay GHȼ 4,000 to assist the victim in seeking extra medical attention to enable him regain his sight.
Chief Inspector Edward Paddy told the court presided over by Mr Samuel Obeng Diawuo that the victim and the accused who is a Togolese national reside in the same community at Grumisah near Wassa Akropong in the Amenfi West District.
He said on December 4, of last year, the accused person attacked the victim without any provocation and in the process stabbed him with a knife in the right eye.
Inspector paddy said the victim reported the matter to the police and the accused was arrested.
He said during investigation, Twumasi denied the offence and explained that it was rather the victim who pulled the knife and both of them struggled with it.
GNA