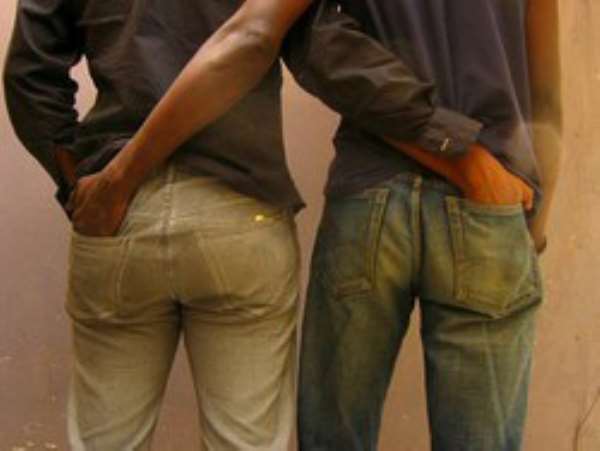 Takoradi, July 23, GNA - Mr Alfred Agbesi, Member of Parliament (MP) for Ashaiman, has appealed to the Attorney General's Department to come out with a submission on homosexuality to Parliament to be passed into law.
He said this would provide a concrete stand on homosexuality, which was gradually gaining grounds.
Mr Agbesi was contributing to a discussion on the report of the Constitution Review Commission (CRC) and the Government White Paper on the report, in Takoradi.
The Ministry of Information held a two-day encounter with journalists from the Western and Central Regions to solicit media assistance in educating the public on the report, and to seek views for the government to take a second look at issues raised.
Mr Agbesi made the suggestion after journalists at the encounter had expressed concern that the CRC could not declare a stand on homosexuality.
The CRC indicated in its' report that the issue on homosexuality was left for the Supreme Court to interpret, and explained that its' stand to abolish it could raise criticism from certain quarters, which was likely to be submitted to the same court to deal with.
Mr Agbesi said "if the Holy Bible condemns homosexuality then Ghana must equally abhor the practice and must not be left to escalate."
Touching on criminality, Mr Gabriel Pwamang, a legal practitioner, said there was the need for the country to differentiate between political crime and social crime, to prevent political parties from supporting their members, who committed crimes, that where not linked to politics.
Dr Raymond Atuguba, Executive Secretary of the CRC, said that the Commission executed its work within the mandated framework and cautioned that people must avoid submissions based on emotions.
GNA