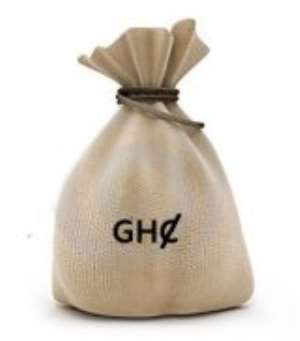 Some officials in government are hiding under a provisions in the Public Procurement Act to award contracts to party functionaries and companies believed to owned by party functionaries of the ruling National Democratic Congress.
Various contracts amounting to trillions of Cedis did not go through the tender process but under a special multiple sole sourcing methods under which officials of the Ministry of Education selected amenable to contractors to do business with.
After contracts for furniture for Senior High Schools and Desks for Basic Schools totaling an amount GH¢25,000, 000.00. was awarded various contractors under this special multiple sole sourcing method, other contracts in the sum totaling trillions of state money were given to agents hand-picked to supply school desks to basic and second cycle schools.
To by pass the system, the Ministry of Education sought permission from the National Procurement authority headed by NDC guru Samuel Sallas-Mensah as Chief Executive..
A letter to this effect and dated 6th October 2011, with the subject: "RE: REQUEST FOR MULTIPLE SOLE SOURCING SUPPLY AND DELIVERY OF BUNK BEDS & CLASSROOM FURNITURE FOR SENIOR HIGH SCHOOLS AND DESKS FOR BASIC SCHOOL ,gave approval to the Ministry of Education to make these procurements without opening them for tender.
What raises eye-brows is that many of the contracts in this "multiple sole-sourcing" procurement is that many of the contracts were awarded entities outside the region where the items were needed, giving credence to a wide held perception that the contracts were indeed given to cronies and National Democratic Congress functionaries.
For example, the contract for the supply of 750 pieces of bunk beds for the Likpe Senior High School Bishop Herman SHS, Kpando Mawuko Girls SHS, Ho Zion College, Anloga Awudome SHS, Tsito - all in the Volta Region were awarded to a contractor in Accra.
Again, items needed in the Central Region found its way to a contractor in Hohoe in the Volta Region or up north. A typical example is the contract for the supply of 800 mono desks to Adaklu Anyigbe, which was contracted to a contractor in Wa.
Again, procurements of furniture for newly constructed classroom blocks in 265 Senior High Schools which cost the tax payer a whopping GHC 9,341,668.40 was awarded under very questionable circumstances under the new multiple sole sourcing arrangements.
A letter to this effect dated 18th November, 2010 and signed by Samuel Sallas Mensah in his capacity as Chief Executive of the Public Procurement Authority gave approval for the MOE to use sole sourcing for the procurements.
The letter with the subject, RE: REQUEST FOR APPROVAL TO USE MULTIPLE SOLE SOURCING METHOD TO PROCURE FURNITURE TO SENIOR HIGH SCHOOLS, reads:
"We make reference to your letter No. FA 333/378/01 dated 28th October, 2010 on the above subject.
At its 60th SSRT meeting held on Wednesday,2010,the Board decided that approval should be granted MOE in accordance with Section 40(1) (b) of Act 663 to use multiple-sole sourcing method for the procurement of furniture for newly constructed classroom blocks in 265 Senior High Schools to clear for fourth year students per the attached list.
Kindly ensure that all documentation regarding the procurement is appropriately kept to facilitate future procurement and tax audit".
Many other contracts for other items and services for the MOE also found expression under the so-called multiple sole sourcing methods which is widely believed in the industry circles as tainted with corruption, went to companies with links to the government.
SOURCE: FRONT PAGE Newspaper