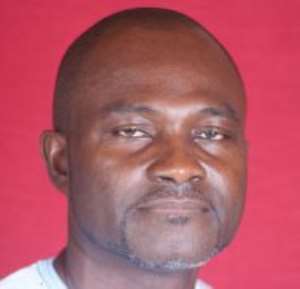 After being hauled before four different courts on first degree felony charges for allegedly pitting Ashantis against Gas and Ewes and declaring war, the Member of Parliament (MP) for Assin North, Kennedy Ohene Agyapong, was Thursday arraigned before the Circuit Court, charged with two counts of provocation of riot and offensive conduct.
He pleaded not guilty and was granted self-recognisance bail after one of his lawyers, Mr Frank Davis, had prayed the court to grant him bail because his client was a man of repute, owned businesses and would comply with the bail terms.
Mr Davis also denied the prosecution's assertion that the MP incited a particular group against another.
Counsel argued further that his client was not capable of declaring war and stressed that the MP did not own mass ammunition to do that.
According to the lawyer, the MP would not cause war in his own country.
A Principal State Attorney, Mr Anthony Rexford Wiredu, did not oppose the bail, saying that the accused person had so far conducted himself creditably.
He explained that the MP appeared before the court on his own volition after he had been notified by the prosecution.
The accused person is expected to reappear on August 23, 2012.
The MP has, since April 17, 2012, been put before the Adjabeng District Magistrate Court, where the magistrate declined jurisdiction; the Human Rights Court, which granted him bail; the Fast Track High Court, which was billed to commence his trial, and the Supreme Court, where the prosecution had prayed it to quash proceedings at the Fast Track High Court.
On July 4, 2012, the Supreme Court threw out the state's application which prayed it to quash proceedings at the lower court hearing the MP's case because, according to the state, the court lacked jurisdiction.
However, in a unanimous decision, the highest court of the land ruled that the action filed by the Attorney-General (A-G) was "unnecessary and extremely odd" because the law empowered the A-G to file a nolle prosequi to discontinue the processes at the lower court.
Following the Supreme Court's decision, the state filed a nolle prosequi on July 6, 2012 to discontinue proceedings against the MP before the court, presided over by Mr Justice Charles Quist.