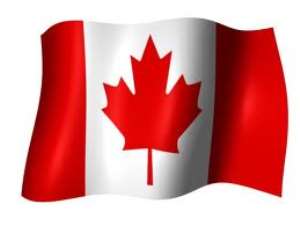 Chaaba Naaga, July 19, GNA- Four Canadian Teachers on Thursday donated school supplies worth GH¢2,000.00 to the Chaaba-Naaga Primary school in the Kassena-Nankana East District of Upper East Region.
The items comprised reading books, exercise books, primary workbooks, dusters, chalk, pens and pencils, calculators, dictionary, plastic counters, mathematical sets and card boards.
Others are slates, cello tapes, crayons, atlas, A4 plain sheets, and sports equipment.
Mr Martyn Chapman Dan Garvey, Ms Lynn Dallaire and Christina Haas are teachers from Quebec, Ontario and Alberta and members of the Canadian Teachers Federation currently in Ghana.
Donating the items to the District Director of Education, Mr Severio Dery, Ms Haas said the team had a full support from their home schools through community events organised to raise funds.
She said other donations would be done in deprived schools in the Upper West, Northern and Brong Ahafo Regions.
Mr Dery expressed gratitude for the items which he said are useful for effective teaching and learning and assured the benefactors that he would personally monitor the use of the items by the schools.
Mr Michael Abanbila, Head teacher, thanked the teachers for coming to the aid of the academic facility and said it was a timely assistance which would improve teaching and learning.
Mr Thomas Baafi, Deputy General Secretary, Education and Professional Development of Ghana National Association of Teachers said the new entrant capacity building programme was conducted in collaboration with the Canadian Teachers Association.
GNA