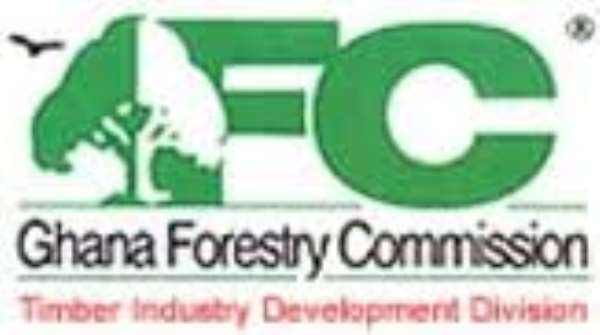 Takoradi July 19, GNA - The Forestry Commission has arrested 24 persons for establishing illegal farms and putting up illegal permanent structures in the Sui River Forest Reserve in the Sefwi Wiawso District of the Western Region.
Mr Michael Pentsil, Assistant Regional Manager of the Forest Services Division of the Forestry Commission, made this known to the Ghana News Agency in an interview in Takoradi on Thursday.
He said the arrests were effected on the farms during a routine inspection of the reserve by personnel of the Commission.
Mr Pentsil said the arrested persons are on police inquiry bail and are being processed for prosecution in court.
He said the farms and the structures have been destroyed in accordance with the constitutional mandate given to the commission.
Mr Pentsil said the law prohibits the construction of permanent structures and establishment of farms in forest reserves without permission.
He said farmers have farming rights in "admitted farms" in areas in the Reserve, which have been demarcated and gazetted for crop farming.
He said the admitted farms were in existence before the demarcation of the forest reserve and there are about 58 of them.
Mr Pentsil said the commission is undertaking re-demarcation exercise on the farms because farmers are expanding their farms and putting up illegal structures.
GNA