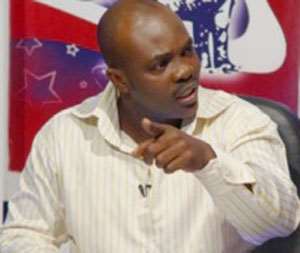 Lawyers for former Attorney General and Minister of Justice, Betty Mould-Iddrisu say they will petition the Speaker of Parliament over alleged misconduct by a member of the Public Accounts Committee (PAC) Isaac Asiamah.
According to Nana Ato Dadzie, Hon. Asiamah has made allegations of fraud against his client and would be dragged to the privileges committee of Parliament for him to be disciplined for his conduct.
Mr. Asiamah in an interview with XYZ News stated that some judgment debt payments that were made during the tenure of Madam Betty Mould-Iddrisu as Attorney General were fraudulent.
Mr. Asiamah was reacting to objections raised by Mrs Mould Iddrisu during her previous appearance before the committee.
But reacting to the comments, lead counsel for Mrs. Mould Iddrisu, Nana Ato Dadzie said though he will not assign mischief to the comments by the MP he expects Parliament to institute some disciplinary action against him.
'I won't go that far to say that it was something personal but certainly either way you look at it what he said and what we printed as what he said is unacceptable.
'The matter has been referred to the privileges committee. If the privileges committee confirm our fears then Parliament will have to discipline him' Nana Ato Dadzie said.
Source: radioxyzonline