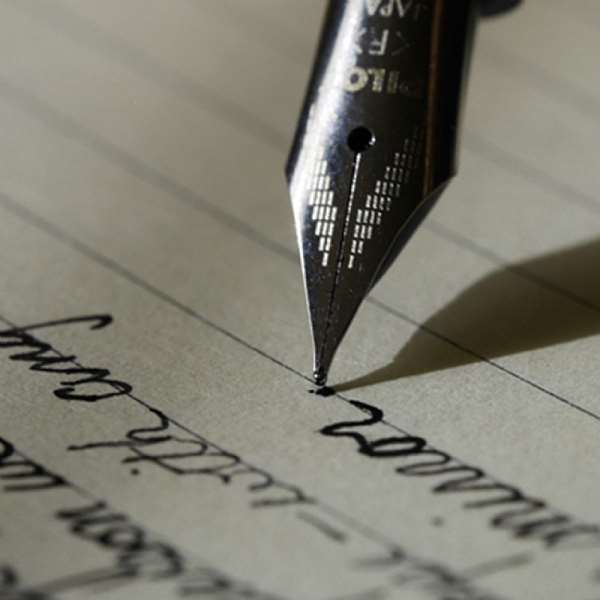 I had one of the greatest shocks of my life when I was about to sit my Basic Education Certificate Examination (BECE) in 2001. I knew all was not well the family, but I did not know that the repercussion of growing up in an economically handicapped family was so real until the time came for me to choose the senior high school I would attend after my basic education.
Names of some of the best senior high schools in the country came up as some thoughtless kids, backed by irresponsible parents, chose schools no amount of divine intervention could take them to. Ours is one of the districts where obtaining aggregate six was harder to find than twenty-one year old virgins in the 21st century of hours. And some of the most academically-handicapped pupils were those who chose the "big" schools.
I was brought up to understand that I could not do anything without consulting my parents. So my twin sister and I went to our father after school and told him about the choice of schools.
"Well, I would be happy if you chose some of the best schools," he started, "but what will take you there is the problem. Your elder brother will be going to the polytechnic soon, and you have many siblings following you (I have ten siblings)."
At this point my head began to reel. But I still remember one touching reason he gave to back his decision that we choose a school in Kete-Krachi, where we had attended our primary and junior high school.
"This place is closer to home," he explained. "When things become too difficult to bear, at least you can get some "sagekote" (leftover konkonte, which the Krachi's call kidiisa) to eat in the morning and go to learn. What about a foreign land?" he asked.
When I went into the room to take off my uniform, I wept bitterly. But those were not tears that would make any impact. The reality that dawned on me like day ought to be tackled head-on.
There were three senior high schools in the then Krachi District: the Krachi Senior High School (KRASEC), the Krachi High Senior Technical School (KRASTECH) and Oti Senior High Technical School (Oti SECTECH) in Dambai. But technically, our choice was limited to only one.
Oti SECTECH was out of the question because it was still considered a "foreign land" though it was in the same district. And between KRASEC and KRASTECH, it was clear I was not going to attend KRASEC.
"If KRASEC is the only secondary school in this country, then I will go and farm after my BECE," was what I told my colleagues who opted for KRASEC. And I said that for a good reason.
KRASEC was the only boarding school. And I knew that going to a boarding school was the only escape I would get from going to farm every Saturday and Sunday (and sometimes on Fridays when there was much work to do). It was a survival of the fittest kind of life and I very much needed some respite. And being in KRASEC, a boarding school, was the solution.
But I opted for the KRASTECH, which was a day school. The reason was that I preferred a school that would see me schooling and farming to one that had the tendency of jeopardizing my future. And how would KRASEC jeopardize my future?
KRASEC, we grew up to hear, was a breeding ground of indiscipline. Whether that was a mere perception or reality, we did not know. But what we heard was that in 1979, students of the school rioted and nearly killed the headmaster. In the early 2000s there were reports of guys such as "Adigidon" and his squad with equally funny nicknames, who made running town their hobby and put the name of KRASEC in the spotlight for the wrong reasons.
Besides, a young man who lived with the late Madam Grace Owusua near my house frequently ran into trouble because he would not leave the daughter of one of his tutors, one Mr Worlanyo, alone.
So my twin sister and I chose KRASTECH to read Business Accounting. Our choice of subject was informed by two main reasons: Our elder brother read Business at the Tamale Senior High School, which actually was our dream school, too. The second reason was that the most successful person we thought could ever exist on the surface of the earth was the Ghana Commercial Bank branch manager in Kete-Krachi. And we wanted to be like him. Banks managers!
There was no one to advise us at the time we chose our programmes. For me, the only advice I had was when the results were in. I had Grade One (Excellent) in English Language, Integrated Science and in Mr George Achibra's Agric Science. Some said I should go and read science because they thought that was for the bright students. It was only one Rev. Sister Agnes Agbeli, a teacher at RC Primary School and friend of my twin sister and I, who said I should consider reading General Arts. But we wanted to be Bank managers.
While in KRASTECH, I visited my friends at KRASEC and talked to them a lot. It was then that I realised that things were changing. The new headmaster, Mr Thomas Fordjour Ababio, seemed to have found an antidote to the indiscipline and I fell in love with KRASEC, the school I despised. The problem was now how to tell my father after just one term of being in the school I chose.
But we managed to tell him of our newfound love in the second term of the first year, and surprisingly, he made no objection. The problem was how to convince authorities of KRASTECH to grant us the transfer. And the reason was obvious.
My twin sister was one of the best runners of the school and was already working wonders for KRASTECH in the 2002 Upper North (Volta) Zone Sports Festival. While she was away, I also represented KRASTECH in the 2002 Independence Day Quiz Competition between two rival schools: KRASEC and KRASTECH. I was the only Form One student from both sides. Each school had three contestants.
At the end of the day, we beat KRASEC convincingly, and on the individual scores, I emerged as the overall winner. My twin sister and I were therefore instant heroes in KRASTECH, and the school authorities would definitely drag their feet in processing our transfers. But as determined as we were, my father went to KRASEC to get admission and then went to work on our transfers. So I completed the third term of Form One in KRASEC. And that move would eventually define my future.
I joined KRASEC's drama club and our first assignment was the 2003 Student Drama Festival (STUDRAFEST). I was given a lead role as a medical doctor, for the theme for that competition had to do with health. At the competition, which involved schools in the Krachi and Nkwanta districts (now five districts), we placed second.
When another competition came the following year, One Mr Merque, who had written our first play had been transferred to Nkwanta. When I saw the theme and heard that there was no one to write a script for us, I told Mr Etse Louis, who was in charge of the drama club, that I would give it a try. He did not seem to believe me but he gave me the go-ahead. I wrote a dance drama entitled Land Litigation and went to drag my JHS teacher, Mr George Achibra to come and direct it. He was well-known for directing dance drama.
At the competition, which included the Dambai College of Education, we won and went on to place sixth in the Volta Region. I became a playwright that day. The following year, I wrote Nation Wreckers but due to a mix up by the zone coordinator, we acted on non-scoring basis in Hohoe. In 2005 when I had completed, my play Aborted Expectations again emerged as the winner in our zone and we were to go to Keta to for the regional festival.
Unfortunately, our bus had a flat tyre on the way and we had to come back very dejected. Our expectation of going to Keta, my farthest journey at the time, was aborted.
But those experiences account for what I do today. After my SSSCE, one Mr Fredoline Empeh, who was the Krachi District PRO of the Ghana Education Service, advised me to go to the Ghana Institute of Journalism (GIJ) since I was a "good writer." I had won a prize in an essay organised by the KNUST branch of the Volta Region Students Union – Ghana, and also debated for the district. At the GES Guest House, where I hustled as a caretaker to rake some coins for my tertiary education, I also wrote short stories and articles, had them typed and posted on walls in the main hall.
So I got curious when the name "GIJ" hit me for the first time. I reminded him that I did business, and not Arts. But he said that did not matter. And that was how I became one of the 24 degree students admitted at GIJ for the Journalism option in 2006. The rest of the story is well documented.
Over the weekend, I went back to KRASEC. The school was celebrating its 40th Anniversary and a lot of people were there to pay homage to the school that has made them what they are today. They are the old boys and girls, and the not-so-old boys and girls.
The Director of the BNI, Mr Yaw Donkor is one of them. Justice Erasmus Gyinae was the first senior prefect of KRASEC. He is now a high court judge, and he certainly does not forget the impact of KRASEC in his life. Lt. Col. Albert Dawohoso, the Commanding Officer of the Second Battalion of Infantry of the Ghana Armed Forces in Takoradi, was part of those who drank from Mother KRASEC's knowledge Fountain.
Ms Helen Ntoso, Director of Operations at NADMO, as well as Mr Perry Ofosu, lecturer and assistant Registrar at the School of Allied Health Science of the University of Ghana are old Krasecans. Interestingly, both are in battle to hoist the NDC's flag in the Krachi West Constituency. They will take over from incumbent Hon. Francis Yaw Osei-Sarfo (an Old Krasecan). Whoever wins the NDC primaries will face a stiff opposition from Mr Osei Nti Douglas, also an Old KRASECAN. In fact the list cannot be exhausted.
Those old students I interviewed sang a unanimous chorus: "The grooming I had here in KRASEC has brought me this far." But amongst them all, I am the greatest beneficiary.
I had my attachment with GTV when I was in Level 100. Two weeks into my attachment, the head of TV News, Mr George Crentsil wondered, if I was really in Level 100.
"Were you a practicing journalist before coming to GIJ?" he asked me.
"No, sir!" I said.
"Then which Secondary school did you attend?" he queried further.
"KRACHI SECONDARY SCHOOL!" I answered. Proudly.
"Always the Best" is our motto. And we are the best in our own right.
Writer's email: [email protected]