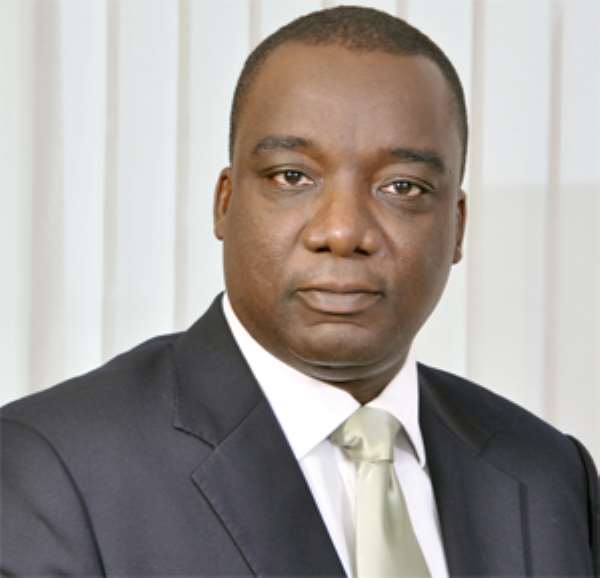 Accra, July 16, GNA - Mr Kweku Bedu-Addo, Chief Executive Officer of Standard Chartered Bank Ghana, has been appointed member of the Global Investment Committee of Acumen Fund, a New York-based global venture fund.
Acumen Fund is a not-for-profit venture fund with a mission to change the way the world tackles global poverty. Its operating model is primarily based on raising funds from philanthropic sources and targeting them into long-term debt and equity investments in enterprises that provide goods and services like safe drinking water, health care and affordable energy to low income people through an approach called "patient capital".
In a statement issued in Accra on Monday copied to Ghana News Agency, Ms Jacqueline Novogratz, Chief Executive Officer of Acumen commenting on Mr Bedu-Addo's appointment, said: "We are incredibly honoured to have Mr Bedu-Addo join our global investment committee and offer his counsel in this capacity".
"We are proud to be investing in West Africa and have opened an office in Accra. Mr Bedu-Addo brings expertise, wisdom and commitment to the Region and we are thrilled to have someone of his calibre join our team. We look forward to working with him as we develop a network of local entrepreneurs and emerging leaders."
Acumen has invested in over 70 companies around the world, impacting over 90 million individuals and supporting 57,000 jobs.
Commenting on his appointment, Mr Bedu-Addo said: "In the wake of significant economic turmoil across all Regions of the world and the impact of poverty on social stability, investment into businesses that create a positive social impact for the most vulnerable in society is certainly commendable and one that I feel both privileged and duty bound to associate with. I look forward to making a positive contribution to a worthy global cause".
GNA