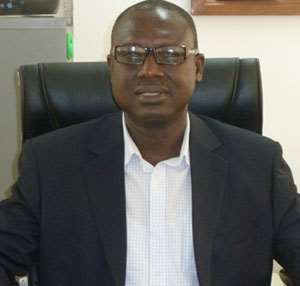 Nkawkaw, July 12, GNA- The Electricity Company of Ghana (ECG) is procuring 80,000 new electricity poles for service connections countrywide to expand access of electricity.
A total of 40,000 of the poles have already arrived and the ECG is also acquiring additional 100,000 meters as part of their expansion drive to ensure that as many people as possible get access to electricity and meters for domestic and commercial usages.
Mr William Mensah, the Acting Managing Director of ECG, said this at the inauguration of an ultra modern office complex at Nkawkaw, funded by the company at a cost of GHȼ 720,000 through its Internally Generated Funds (IGF).
He said to ensure that ECG meters were purchased properly devoid of the many complaints of illegal charging, the company had set up meter management committees to track all meters in the system efficiently.
Mr Mensah told the staff that ECG's survival depended on its customers and therefore they must change their attitudes towards customers and their rendition of service to the public must not be seen as a favour.
He said the facility was the first of a programme embarked upon by the company to build new offices and renovate old ones to meet the status of the company indicating that New Abirem was the next to have a new office edifice to replace the temporary office structures.
Advertisement
Mr Mensah said the company believed that business thrived in enabling environments and urged the staff to work hard to reduce the high revenue loss to the company to enable it achieve its set goals and targets.
He urged the public to report illegal activities to any nearest ECG office for prompt action since those occurrences drained the company of revenue that would have helped to improve its services to the public.
Mr Arthur Forson, the Eastern Regional Manager of the ECG, said the region was faced with many office accommodation challenges and said the old Nkawkaw office was one of them.
He told the staff that the imposing building puts a huge responsibility on them to perform beyond excellence.
Mr Forson expressed the hope that it would serve as a motivating factor and pledged the service of the staff in the region in promoting the ideals and set targets of the ECG.
Nana Afari Obuagyan, the Obohene and Nifahene of the Kwahu Traditional Area, who chaired the function, said it was refreshing that ECG had not depended on government for the building of their office and hoped that other utility companies would learn from their initiative.
He appealed to the management of ECG to find lasting solution to the frequent power outages that had caused damage to several items in the area and hoped that with the new building, the staff would also put up new attitude towards their customers.
GNA