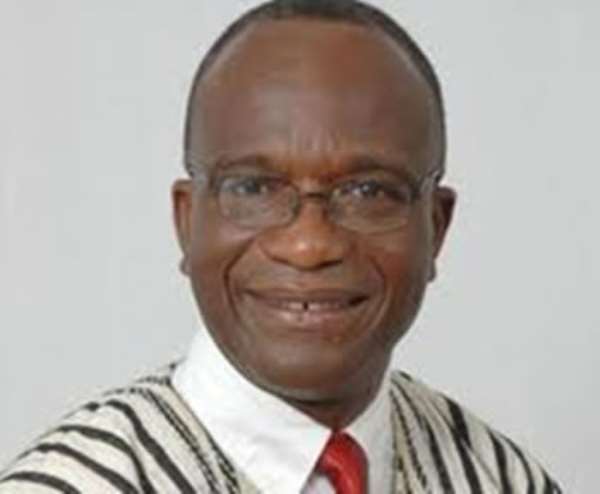 Mike Hammah
The Minerals Commission an indigenous mining regulatory firm in Ghana,in collaboration with the Ministry of Lands Natural Resources has held its maiden of the 1st National Mining Forum on the theme: "Managing Ghana's Mineral Resource for Sustainable National Development".
In which the aims of the forum is to inform the public about the interventions the Ministry is making to ensure that mining contributes sustainably towards the country's developmental efforts.
The Minister for Lands and Natural Resources, Hon Mike Hammah, in his remarks, said there were strong advocates for the potential of mining as a development tool, citing the wealth and economic development that had been created from mining in some industrialized countries.
Mr Hammah said the successful implementation of the Extractive Industries Transparency Initiative (EITI) through the publication of the revenue flows from the sector was creating an environment for the public to pose the right questions to companies operating in their communities as well as to government at both the local and central levels.
He said to ensure that mining was promoted to result a win-win situation for government, local communities and investors, some interventions including the Draft National Mining Policy which had already been subjected to extensive stakeholder consultations, had been initiated by the Ministry.
In his keynote address to officially opening the forum in Accra, yesterday, the Chairman of the National Development Planning Commission, Mr Paul Victor Obeng, noted that the mining sector had been very important to the national economy, contributing about 6 per cent of the Gross Domestic Product (GDP), returning about 27.50 per cent of government revenue and about 42 per cent of total merchandise export.
Mr Obeng said the mineral resources of Ghana had generated budgetary revenue to finance national budget for development and provided a means of employment for both skilled and unskilled people in the country.
However, the sector, he said, had its challenges which included tension between operators and ordinary people in the local communities on account of the latter losing their lands in exchange for a compensation as well as tension between illegal small scale miners, forcefully taking over mining concession to ply their galamsey trade without regard to right, environmental concerns and danger to human life and property.